5 reasons why you should enjoy a Sunday roast this weekend
Tuesday 1 September 2020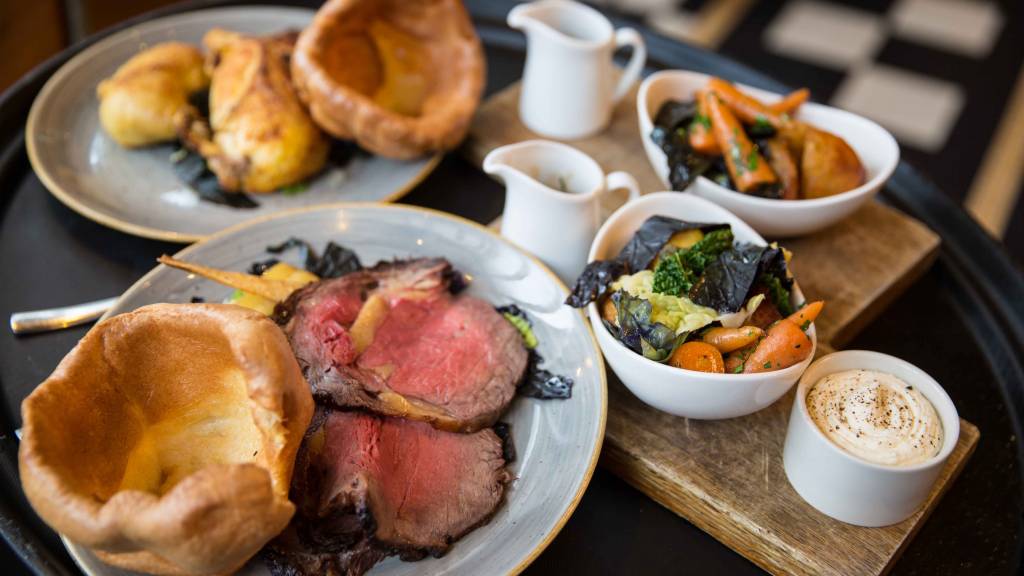 Wondering whether you should you enjoy a Sunday Roast this weekend? Here's the 5 reasons you should.
It's time to claim back Sundays, so this weekend enjoy a traditional Sunday roast – whether that's gathering friends together at home or treating yourself to a meal out! In any doubt as to why you should indulge this weekend? Here's five reasons why you should enjoy a Ramsay Roast...
1. FAMILY TIME
There's no better excuse to gather the whole family together, than to reunite over a delicious Sunday roast. A long-standing tradition in most families, it's the perfect excuse to catch up with the whole bunch and de-brief on the week gone.
2. YORKSHIRE PUDDINGS
Need we say anymore? There's nothing greater than a crispy, gloriously golden Yorkshire pudding (homemade that is!), but unfortunately occasions to enjoy this puffed-up delight are limited. A Sunday roast is the most common partner to this delicious side, how else would you mop up the gravy without it?
3. THE PERFECT END TO THE WEEK
The saying goes 'A Sunday well spent brings a week of content' and that couldn't be truer. There really is no better way to end the week than by indulging in a delicious meal and surrounding yourself with family and friends. Not only is a Sunday roast the perfect opportunity to end your weekend on a high, enjoying a hearty dinner also sets you up for the week ahead – meaning you'll be re-energised ready for Monday.
4. IT'S GOOD FOR YOU
Not only do we believe enjoying a Sunday roast is a good way to wind down before a new week, it can also be a great excuse to enjoy a variety of seasonal vegetables. Add some variation to your meal by incorporating new sides every weekend, sample artichoke, asparagus, or purple sprouting broccoli. 
5. IT'S A GREAT BRITISH TRADITION
The Sunday roast is part of Britain's national identity, it's been a firm fixture within family traditions reaching back as far as the 15th century. Don't let this delicious part of our history die, especially when it tastes so good!
Enjoy a Ramsay Roast at one of our London restaurants this weekend, book your table now.