How to cook a vegan roast dinner
Monday 13 January 2020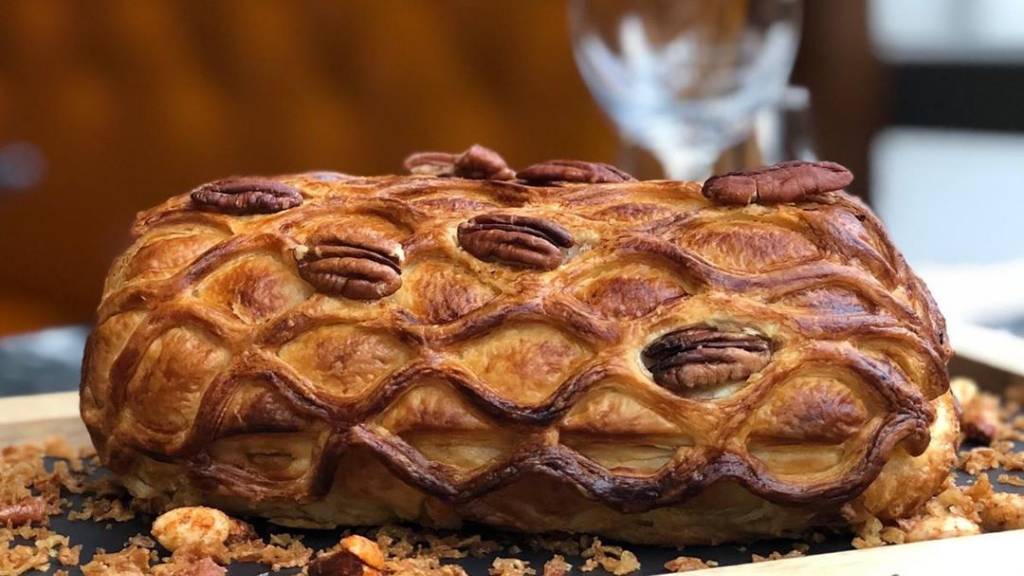 The Sunday roast isn't something that vegans have to miss out on. There are plenty of meat free alternatives that are tasty, healthy, and satisfy the need for a delicious meal to top off the week. To help you with vegan roast dinner alternatives, we've put together some of our favourite recipes. Many of these stay true to traditional roast accompaniments, so they'll suit everyone.
The Trimmings
What roast dinner is complete without potatoes? Crispy on the outside and fluffy on the inside, these potatoes are par boiled before they're finished off to give them that extra crunch. Whilst the recipe says you could use goose or duck fat to cook them, swap this out for vegetable oil to make them suitable for vegans.
Stuffing is another roast dinner staple. This chestnut stuffing is perfect for the winter months and makes a welcome change to sage and onion. Using red onion, garlic, chestnut mushrooms and cooked chestnuts (with plenty of herbs for added flavour) it really packs a savoury punch. Either roll it into individual vegan stuffing balls, or bake it as a single dish of stuffing and slice into portions.  
The Showstopper
Gordon's vegan beetroot wellington is legendary. Playing on his iconic Beef Wellington dish, this one's entirely plant-based. It combines crapaudine beetroot with mushroom duxelles, vegan savoury pancakes using tarragon and almond milk, and crispy vegan puff pastry (shop bought is best!)
If you'd prefer something nuttier – or beetroot just isn't your bag – try the vegan nut roast wellington as your main dish. Another twist on the wellington – instead of being filled with a whole beetroot, this one uses butternut squash, button mushrooms, carrots, broccoli, and spring onions – that's your five a day covered! This recipe also includes instructions for making a vegan gravy.
Dessert
Vegan dessert doesn't mean fruit, fruit, and more fruit. Treat yourself to this deliciously decadent sticky toffee pudding – you won't believe it's vegan! Okay, so it is made with fruit – dates and pears to be exact, but this dessert is warming, sweet, and comforting – everything you need to prepare for the week ahead.
Discover all of our vegan recipes here