How to ensure you don't get bored with healthy eating
Tuesday 30 January 2018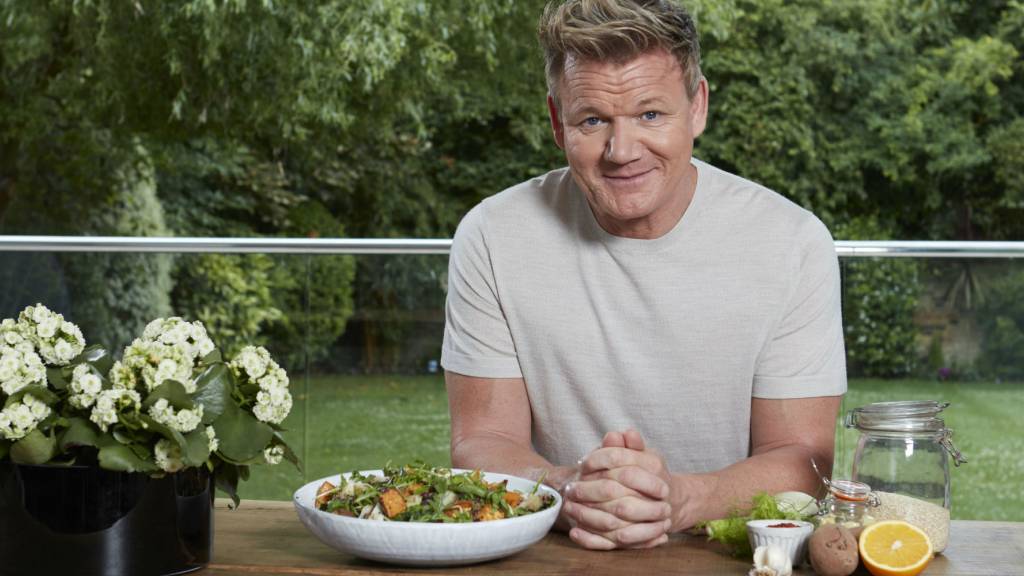 Trying to make healthier decisions can be hard work, but don't be fooled into believing that a healthy meal is a boring one! 
Healthy eating is often referred to as bland and boring, but it's so easy to whip up tasty delicious meals that are nutritious as well. There's numerous ways you can ensure you stick to your goals, and stop the healthy eating struggle, here's a little help inspired from Gordon Ramsay's new book Ultimate Fit Food.
DON'T GET STUCK IN RUT
A key mistake people make with healthy diet plans is finding one low calorie dish that they enjoy, then devouring it for every meal, every day, all week long. This repetitive eating pattern may seem like the easy solution at first, but we can guarantee it will lead to you feeling bored and demotivated in the long run.
Instead look at trying different variations of your favourite meals, why not try mixing up the types of fruit or veg you cook with or try topping meals with new and inventive flavours. An easy swap for breakfast or dessert dishes can be as simple as using 'other milks, such as almond, rice, soya, oat or cow's, and topped with different fruits, nuts and seeds' says Gordon.
BALANCE IS KEY
When we try to be healthier 'our usual response is to try to cut down on the bad things like sugar, fat and salt to improve our wellbeing', but it's also important to ensure there is balance with what you are eating.
'Healthy eating is not just about avoiding the foods that we know are bad for us but about actively seeking out the good things and trying to eat as varied a diet as possible' it's important to incorporate healthy elements into your meals but it's also important to let yourself enjoy the occasional treat to keep yourself on track!
LEARN THE SCIENCE
'I do think an understanding of what the body needs and how it gets this from food can help us make better decisions when it comes to eating' says Gordon. While it may be ambitious expecting yourself to grasp a full scope of nutrition, having a clear understanding of why you are making changes will allow you to stick to your goals.
'There is a lot of misinformation about healthy eating around these days' so learn to only take advice from reputable sources only, and don't listen to every fad diet!
Another important lesson is that healthy eating doesn't mean you can't eat out! Why not try the Fit Food inspired menu at Bread Street Kitchen? Perfect if you want to start the new year afresh or simply want the option of a healthier main to indulge at dessert.
Recipes extracted from Gordon Ramsay's Ultimate Fit Food by Gordon Ramsay, published by Hodder & Stoughton, out 4th January, £25
Photographer to credit: Jamie Orlando Smith