How to prepare for Black Friday
Monday 12 November 2018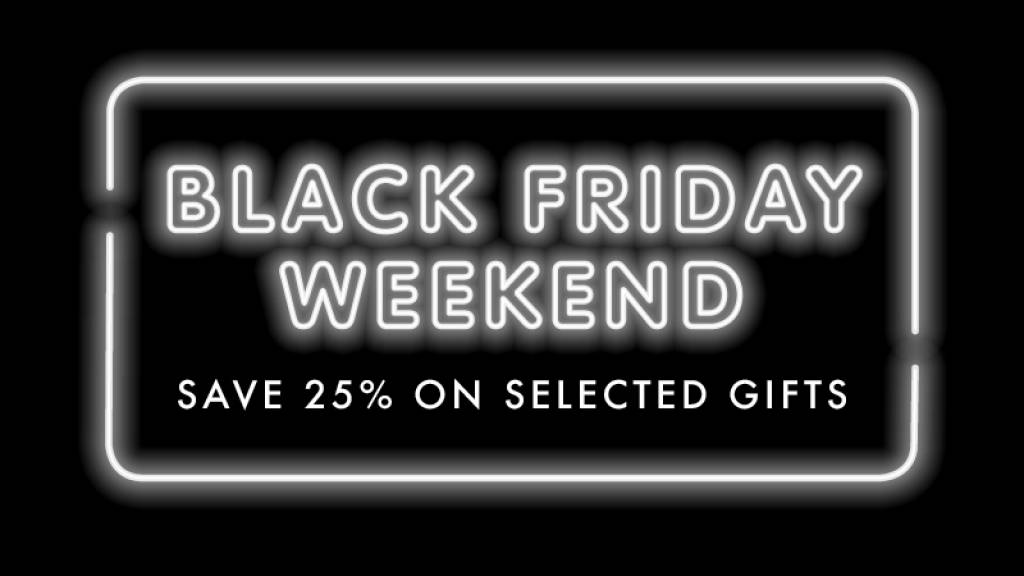 Black Friday is just around the corner, so it's time to start preparing the busiest shopping day of the year.
 Falling the day after Thanksgiving, Black Friday marks the start of Christmas shopping and the festive period. Whether you're looking for a treat, to get all your Christmas presents sorted early or simply looking for a bargain - here's how you can plan ahead this year...
 SIGN UP IN ADVANCE FOR OFFERS
There's no need to set an early alarm to ensure you don't miss out if you sign up for the latest news in advance. Avoid the suspense and get a sneak preview before the rest of the world when you sign up.
 Sign up for our offers in advance here.
PLAN ALL YOUR CHRISTMAS PRESENTS AHEAD
The best part about Black Friday is that it falls before Christmas, meaning you can get more for your money and more for the people that matter most.
To make the best of the pre-Christmas sales organisation is key! Make a list of everyone you need to get a gift for, along with ideas and inspiration then when Black Friday comes around you can reference exactly what you need and get the best deal. 
Looking for Christmas gift inspiration? Check out our recommendations here.
BROWSE BEFORE BLACK FRIDAY
There's nothing worse than shopping in a panic, you'll end up getting everything you don't need and nothing you do. 
Plan ahead and browse online ahead of Black Friday weekend, so you can be sure you get the best offers and for the things you really need or want! Save a list of URLS that you can revisit once the sales have commenced.
Browse Gordon Ramsay Restaurants Gift & Experiences here.
PLANNING CHRISTMAS? JOIN US AT GORDON RAMSAY RESTAURANTS. BOOK HERE.