Inside: Petrus
Monday 21 December 2015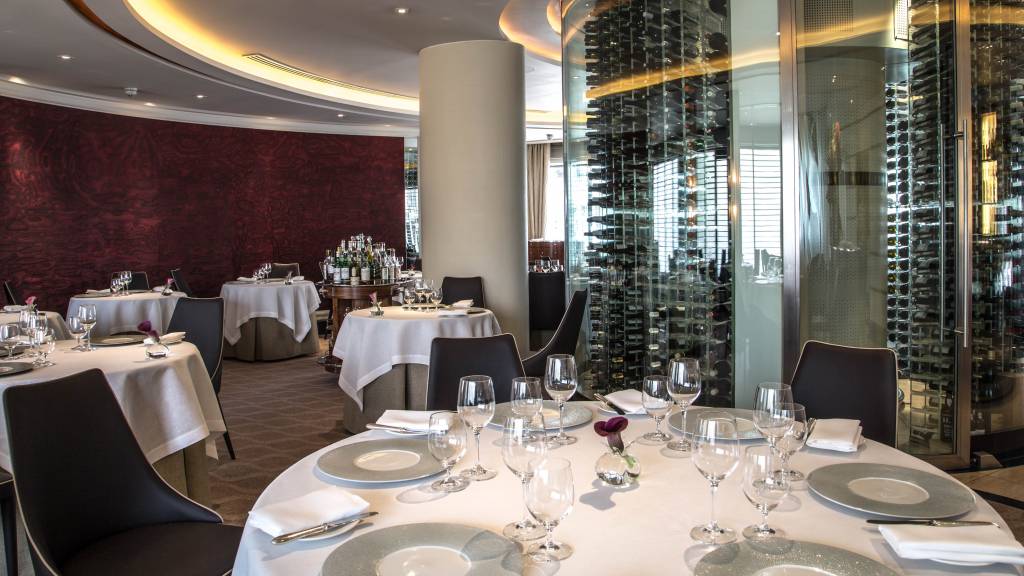 Set in the heart of Knightsbridge, Gordon Ramsay's Petrus restaurant is your ultimate destination for Michelin dining. A feat of precision and artistry, Petrus offers immaculate service and presentation from the meticulously ironed and placed tablecloths being smoothed and finished as you enter the restaurant, to the beautifully preened and polished dishes being collected from the pass.
Atmosphere
Think French luxe. From the sumptuous curved sofas to the floor-to-ceiling cylindrical glass wine vault in the centre of the dining room, Petrus is an impressive setting for a date, business lunch or family get-together. Book the Kitchen Table experience for up to eight people and you can dine from a custom menu in the heart of the atmospheric Michelin kitchen with unparalleled service from your personal waiter and sommelier.
Food
French fine dining never looked better. Sample the Chef's Tasting Menu to get a taste of Petrus in one sitting. Be sure to finish with the Black Forest dessert with Kirsch mousse and Amerena and Morello cherry sorbet.
Drink
Named after the French wine, Petrus is your destination for fine reds, whites and roses. A dedicated team of sommeliers manage the 1500 bottles stored in the cylindrical wine vault at any one time, its catalogue of wines stretching from floor to ceiling. 
Budget
A sitting at Petrus with a meal and alcoholic drinks comes to an average of £120-150 per person.