Mozzarella Masterclass at Union Street Café
Wednesday 2 November 2016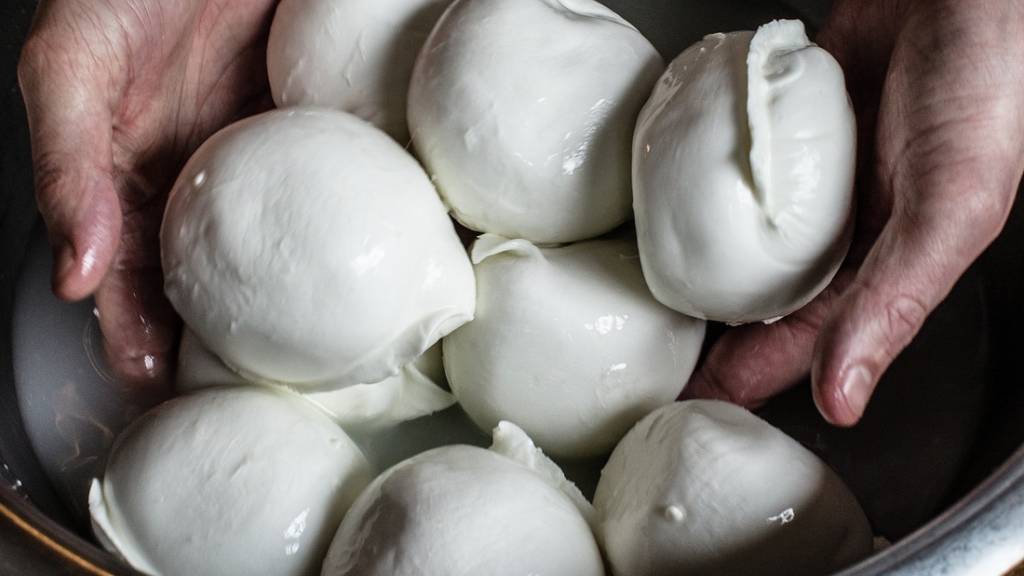 It was pitched as a Mozzarella Masterclass but as guests of Union Street Café's Davide Degiovanni soon realised, there would be much more to it that that!
You may have heard that true mozzarella comes only from officially designated provinces of central and southern Italy. That's certainly true when talking about mozzarella di bufala Campana, which according to strict rules is made from the milk of Italian water buffalo.
However, other types of mozzarella, made with cows' milk, are produced in huge factories all over Italy and elsewhere. Somewhat famously in Denmark; even in central London!
And here's the thing with fresh Italian-style cheeses: freshness is key; it's a much shorter trip to our Italian restaurant in Southwark from King's Cross than it is from Salerno. The flavour of uber-fresh mozzarella made daily in the heart of London is different from that of the traditional DOP-protected Italian buffalo mozzarella, but the raft of World Cheese Awards won by family company Carnevale indicates they are certainly doing something right.
Fresh Local Milk
Our Mozzarella Masterclass begins with a hairnets-on tour of Carnevale's factory, where they turn fresh cows' milk from Bedfordshire into a huge range of cheeses: ricotta, burrata, tracciatella, cacciocavallo, primo sale, the stuff food snobs amongst us might call 'pizza cheese' – even tarallo, a little ring-shaped cheese that's barely known in Italy. As the cheesemakers reveal, once you have made the curd for mozzarella, you can make many, many things.
Mozzarella is technically a pasta filata style cheese. The term means 'spun paste' in Italian and refers to the particular way the curd is stretched.
These days Carnevale has two machines designed for different types of curd stretching, but the old skills haven't died out. One of the cheesemakers deftly shows our group how tiny balls of bocconcini are traditionally tied – not rolled!
Easy Italian Cooking
After sampling everything in sight, fitting in a four-course meal of cheese back at Union Street Café may seem a challenge but a relaxing glass of prosecco soon re-whets appetites.
Guests share an array of savoury nibbles, including crisp fried parmesan rind, then Davide brings a sumptuous starter to the table. The mozzarella balls are wrapped in speck ham, baked and served with a soft wedge of pumpkin. Like the best Italian cooking, it's very simple yet inspired. Everyone agrees it would make a perfect midweek supper for autumn.
Davide's next dish also lets the quality of the produce do the talking. A straightforward tomato and ricotta sauce is paired with the restaurant's own-made rigatoni. Its chewy al dente texture really amplifies the difference between first-class fresh pasta and the stuff you normally pull from the packet at home.
Getting Hands-On
To finish, bowls and piping bags are brought to the table. Davide gives a quick demonstration of cannoli making using the super-fresh ricotta brought straight from the factory that morning. He adds the traditional flavourings – vibrant green pistachios, candied citron, orange and lemon zests, chocolate chips – but the magic comes when he splashes some wine into the bowl, which lightens and flavours the ricotta as he beats it.
Then everyone's handed a piping bag, crisp cannoli tubes and grated chocolate to make their own. The results are gorgeous and, sorry mozzarella, but the exquisitely fresh ricotta is the hit of the day.
Fancy learning the art of real Italian cooking at our authentic Italian trattoria in Southwark? Davide Degiovanni runs twice-monthly hands-on pasta masterclasses at Union Street Café, just one of many Gifts & Experiences available at Gordon Ramsay Restaurants. Browse our site now to find the ideal Christmas and birthday presents for your friends and family.
Staying at home? Why not try Gordon Ramsay's easy bruschetta recipe featuring fresh balls of mozzarella, click to view Gordon's recipe here