Summer in the City - Things to do in London
Friday 28 June 2019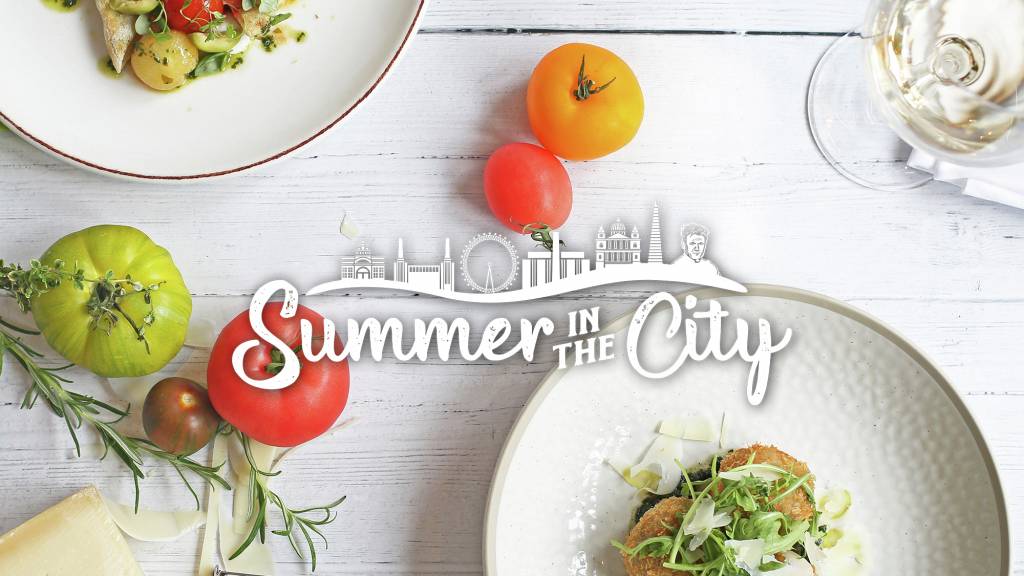 When the sun is shining, there's nowhere quite like London. From the glistening Thames to the sparkling streets of Mayfair and the welcome shade of Hyde Park, there are so many beautiful places to go and amazing things to do in our city. We've put together a list of some of the things we're most excited about this Summer, including lots of foodie events (naturally).
London for Foodies
Here at Gordon Ramsay Restaurants, we're all incredibly proud of Chef Michael Turner who is battling it out for the M & Bookatable Young Chef of the Year award. If you want to show him your support (or just have an incredibly tasty meal) then book your tickets to his Supper Club on 31 July. For £45 per person you'll sip on a glass of champagne and tuck into four courses prepared by Michael, including a starter of chilled cucumber, apple, fennel velouté, dill oil, Granny Smith. For his fish course, enjoy Orkney scallop, curried corn purée, Earl Grey golden raisins, and crispy chicken skin. Michael's main course is a roasted cutlet and confit belly of mouth-watering Herdwick lamb with watercress purée, Wye valley asparagus, morels, Jersey royals, and wild garlic. Saving the best for last, is a dessert of in-season cherry parfait, white chocolate glaze, pickled cherries, and aerated white chocolate. Yum.
Mercato Metropolinato in Elephant and Castle doesn't look that exciting from the outside, but don't let first impressions fool you. Opened in 2016 after massive success in Milan, this is a street food market taken to the next level. On the site of an old paper factory, wander around 45,000 square feet of stalls selling incredible food and drinks hailing from Italy, Columbia, Japan, Germany, Mexico and so many more places. A great place for a quick lunch or long evening out – the only hard part is deciding what to eat!
Union Street Café, in Southwark, have a huge passion for the freshest, seasonal ingredients – which is why they source their ingredients from nearby Borough Market (also worth a wander around this Summer). Whilst they create many dishes for meat and fish eaters, Executive head Chef Davide and his team love to create plant based vegan dishes – and they're excited to be hosting two vegan menu events this Summer. On 15 July and 19 August, you can book tickets to this special vegan supper club, where Italian plant-based dishes will be served in the Olive Grove, alongside a delicious Aperitivo cocktail, aptly named 'Green Planet'. Dishes will include vegan rigatoni, trompette courgette, saffron, mint & onions, Sicilian aubergine tagliata, basil pesto & Mediterranean condiments and a dessert of peaches, vegan meringue, cocoa & mint sorbet.
On 31 August from 10am - 5:30pm the Old Truman Brewery in East London is hosting a day for all the brunch lovers out there (that's all of us…) London Brunch Fest is being described as 'bigger, better, and brunchier' than last year with workshops, Bloody Mary and prosecco bars, talks (we presume about brunch) live music, and (of course) the star of the show, brunch! You won't even feel guilty about over doing it at this festival, because for every dish served, they're making a donation to Magic Breakfast who provide nutritious meals to school children.
The Wild Side of London
London Zoo is a great day out, but it might feel a little too hectic during the Summer Holidays (plus, you'll want to get up close to that Golden Lion Tamarin, but you'll feel bad if you don't let the little kid with the monkey backpack push in front of you). A ZSL adult only zoo night is the answer. Until 26 July, the zoo is putting on events just for adults where the zoo will stay open until 10pm and there will be street food, crazy golf, live music, and face painting. You'll almost forget you went there to see the animals!  
These days, there seems to be a festival for everything – whilst you may have seen your fair share of food festivals, have you ever been to a Science Festival? If not, then head down to Kew Gardens on 20-21 July for their Science festival (included in the price of entry to the gardens). The Kew Scientists will be on hand to tell you about their work protecting and conserving plant life, there will be hands on workshops, experiments and behind the scenes access. There is something for all ages, and it is a great day out for the family.
Down by the River
On a hot sunny, day, there's nothing better than the breeze on the Thames. Or maybe there is – actually getting out on the water! There are lots of places where you can get involved in water sports, including Shadwell Basin Outdoor Activity centre. As well as training courses and events for sailing, the centre offers both children's and adults' water sport activities including kayaking. After a day out burning the calories, why not head over to The Narrow by Gordon Ramsay for our Summer in the City menu. We're just a ten-minute stroll away from Shadwell Basin and our new seasonal menu offers two courses for £15 if you're dining with a friend. Our river-side terrace is also a great place to unwind, relax, and have a 'friendly' discussion about which one of you won that kayak race…
DISCOVER SUMMER IN THE CITY HERE.