Wimbledon Recipes – For Players & Spectators
Monday 8 July 2019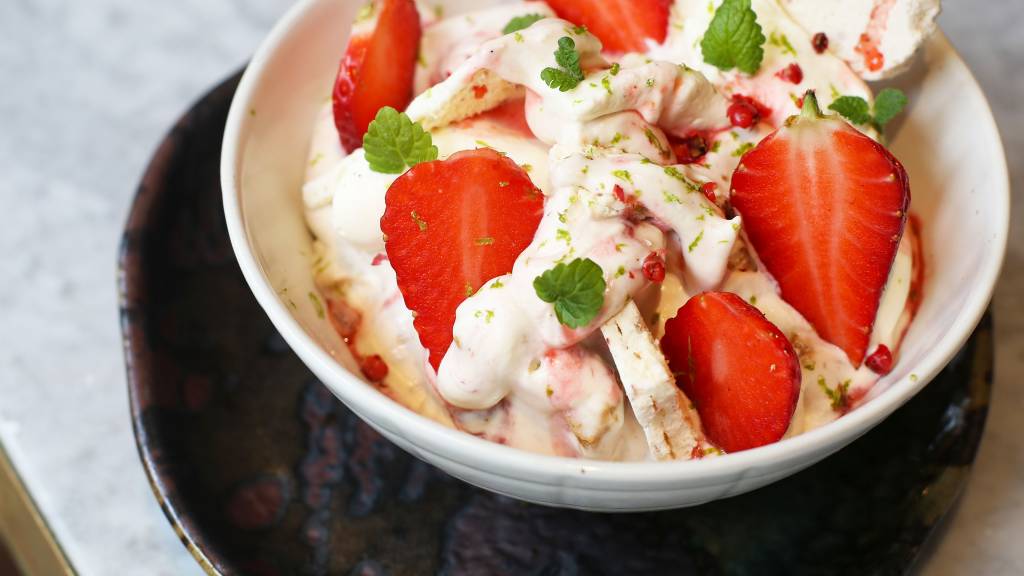 The sun is out, strawberries are in season, and the best of the best have been donning their tennis whites. Whether you're a tennis player getting out on the court this summer, or an avid fan cheering on your favourite stars (Andy & Serena mixed doubles anyone?) we've got the perfect recipes for you. Take a look at our three course meal ideas for tennis players, and spectators.
Smashing Starters
Players: For the sporty types amongst you, our Superfood Salad is the perfect way to start a meal. Light, healthy, and flavourful this salad is packed with green vegetables, butternut squash, quinoa, and protein and fibre rich edamame beans.
Spectators: If you're more of a sporting spectator, then whip up the maze Grill classic- avocado dip with sweet potato chips. A healthy (and delicious) alternative to traditional chips and dip, this is a great one for sharing.
Ace Mains
Players: The health benefits of lean, protein rich sea bream include selenium, vitamin B12 and B6. We've created a Summer sea bream recipe with mango and cucumber salsa that's a great healthy main course for people playing tennis, or any other sport.
Spectators: Watching Wimbledon with your mates? There's no bigger crowd pleaser than a juicy burger! Bread Street Kitchen's burger recipe uses minced short rib for that extra flavour, as well as chuck and brisket. Finish it with Monterey Jack cheese, lettuce, tomato, gherkins and coleslaw. 
Down the Line Desserts
Players: Just because you're a sporting star, doesn't mean you have to avoid desserts. Whilst chocolate might be a no go, Gordon's Fit Food dessert of vegan banana ice cream is both healthy, and delicious. It's also incredibly easy to make – win, win!
Spectators: Wimbledon isn't Wimbledon without strawberries. However, instead of the usual strawberries and cream, our chefs have given the humble strawberry a lift, combining it with pink peppercorns in this Eton Mess recipe. Make a big bowlful of it and cheer on the Wimbledon finalists on Saturday & Sunday in between mouthfuls of strawberry and meringue goodness. You can't fault it.
A Wild Card
Players: So green juice isn't exactly wild anymore, but it is packed with so many vitamins that it could just take your tennis to the next level. This one's full of iron boosting spinach, apple, mint, lime and cucumber.
Spectators: What do you need to wash down chips & dip, burgers, and Eton Mess? A delicious glass of the Narrow Spritz – that's what! Swap strawberries for raspberries and add a generous dash of celebratory prosecco (or Champagne if your favourite player's just won the match!)  
VIEW ALL OF OUR RECIPES HERE.