Winter Walks to Enjoy After Christmas
Monday 17 December 2018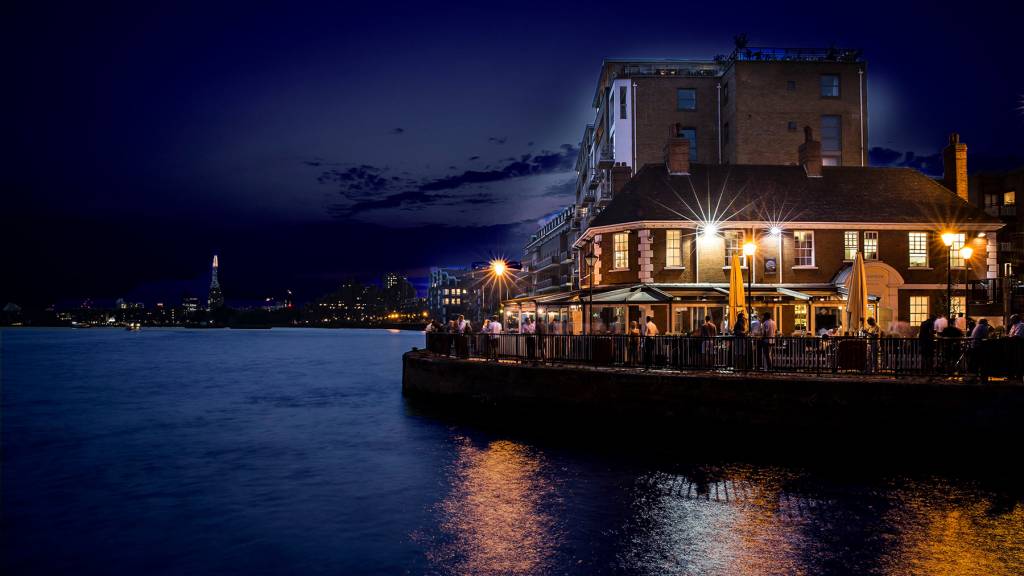 Searching for things to do between Christmas and New Year? Enjoy a winter walk around East London and join us at The Narrow.
The days running between Christmas and New Year's Eve are often forgotten when it comes to festive planning. Overshadowed by the flurry of decorating, wrapping, partying and cooking -  these days are a blessing to recoup ahead of 2019.
If you're looking for activities to fill this seasonal lull and you want to avoid the hustle and bustle of central London, then head east along the river to the quieter side of the city.
Wrap up warm, put on your comfy shoes and embark on a winter walk with family and friends. With sweeping riverside views and a backdrop of London's sleek skyline, the North Bank of the River Thames, heading east, is the perfect location to burn off those festive calories whilst taking in the quiet and serene surroundings.
Start your stroll in Shadwell, enjoying the quiet and deserted streets. Be sure to pass the striking mural at St George's Town Hall before continuing past the Georgian houses and quaint mews through Wapping, looking out for glistening lights and festive decorations.
Head towards King Edward VII Memorial Park, where you can take in the crisp winter landscape before heading to the river for a gander along the shore.
Nestled aside the Thames itself, The Narrow is the perfect pit stop for some winter warmers and festive tipples. Open all day from 12pm and welcome to dogs and humans alike! Escape the cold with a menu anchored in British classics with a splash of Mediterranean gusto. Enjoy a range of delicious dishes including the warming Butternut soup with a kick of Chilli oil, beer battered line caught haddock, crushed peas, tartare sauce and chips along with the pan-fried gnocchi, wild mushroom, crispy Parmesan and chives.
Our special Love January menu will be available at The Narrow just after Christmas. At £30 for two courses for two people, it's the perfect excuse to get out and about!
Whilst Christmas may be over, you can still celebrate the period with our seasonal cocktails ahead of starting any dry January New Year resolutions! Pop in for a refresh during your walk or spend a lazy afternoon toasting to the season, The Narrow makes the perfect cosy retreat to soak up the post-Christmas period. 
Nothing beats the winter blues, so embrace the cold and book your table now ahead of planning your exploration of East London.
Looking for another route to explore? Discover a home away from home in Battersea at London House, the perfect calling point for those looking to enjoy the surrounding Battersea Park. For those who call North London home, why not head to The Regent's Canal, one of London's best-kept secrets, before ending your walk with a delicious bite at York & Albany.