Cool Down with Ice Cream Cookie Sandwiches at Bread Street Kitchen
Tuesday 18 August 2015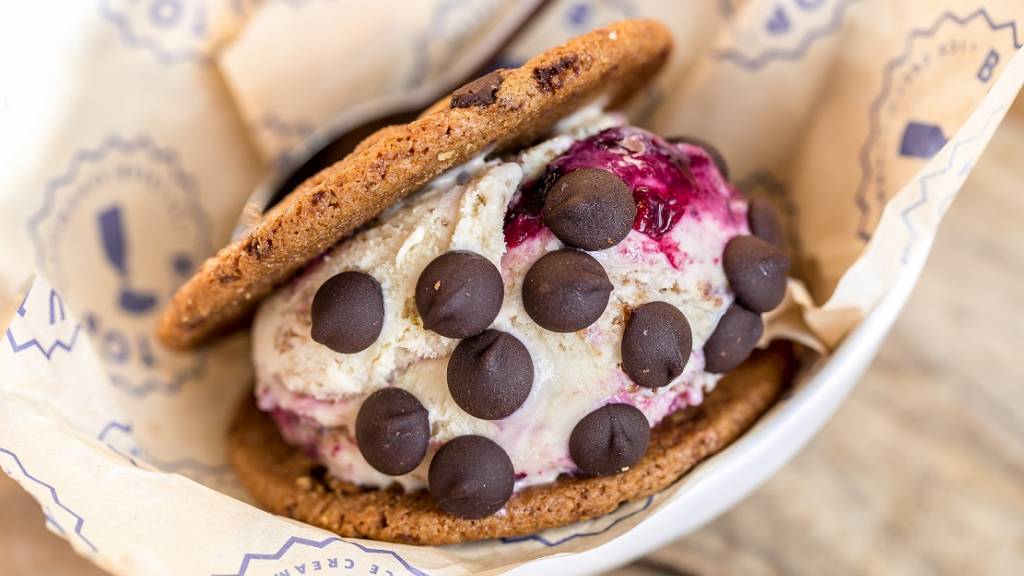 Iconic ice cream sandwich company Blu Top has taken up residency at Gordon Ramsay's Bread Street Kitchen for the month of August.
Known for serving some of London's most unique ice cream varieties between home-baked cookies, Blu Top has rolled out ice cream flavours such as 'Bourbon Whiskey Old Fashioned', 'Brown Toast and Jam' & 'Coffee and Donuts' and cookie flavours including 'Cinnamon Snickadoodle' and 'Brown Butter Chocolate Chip' from its converted Italian Piaggio porter van. Blue Top is also serving up its ice cream cookie combos as boozy shakes for a naughty twist on childhood treats.
Both standard and Boozy Ice cream sandwiches will be available, with flavours rotating on a weekly basis. Stay tuned for a special collaboration between Bread Street Kitchen's Head Chef Paul Shearing and the Blu Top team as they make the ultimate frozen sandwich at the end of the month.
Blu Top ice cream cookie sandwiches are available at Bread Street Sessions, a celebration of food, street culture and music at Bread Street Kitchen.