GORDON RAMSAY USHERS IN THE NEW ERA OF AIRPORT DINING WITH THE RE-LAUNCH OF PLANE FOOD AT HEATHROW
Wednesday 7 June 2017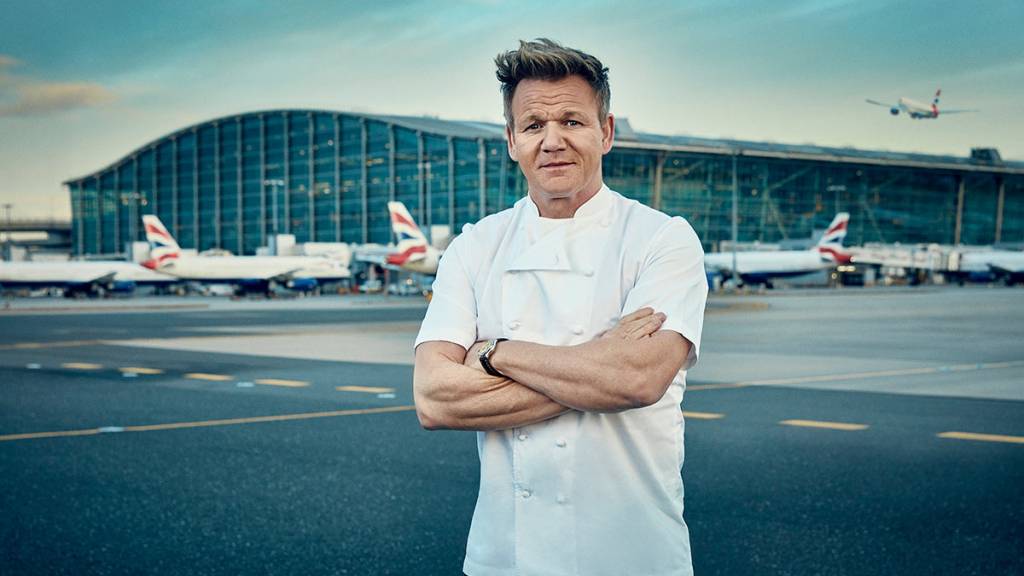 Ten years after changing the face of airport dining with Plane Food at Heathrow Terminal 5, Gordon Ramsay is set to open the doors to a new look Plane Food restaurant this July.
The newly designed restaurant will showcase a journey of evolution, both in airport dining and in Gordon Ramsay himself. Reinventing the airport restaurant with enhanced service and interactive technology, Plane Food will offer travellers a unique dining experience before their onward journey out of London.
Following on from the major redesign and refurbishment, diners will be able to enjoy a new Asian bar, where chefs will prepare dishes in front of guests in an open kitchen. A new glamourous cocktail bar will offer a drinks list taking inspiration from around the globe. The technology offerings will be worked seamlessly into the restaurant design, offering guests ultimate connectivity. And the newly styled dining room will feature a multi-functional space, that can instantly be transformed into a semi-private dining area.
July will also see the launch of 'Plane Food Grab & Go', a new pre-prepared, food offering ensuring that those short of time, can still enjoy a Gordon Ramsay dining experience 40,000 feet in the air.
Gordon Ramsay said: "Plane Food has been setting the standard for airport dining since we opened at Heathrow Terminal 5 in 2008. Since day one, it's brought together the Groups passion for high quality food, amazing flavours and service and in its stunning new form, will take it all to another level. I'm excited for travellers of all ages to experience the new-modern Plane Food that has been inspired by influences from all around the globe, and don't be surprised to see me tucking into the glorious butter chicken before my next flight!"
The core restaurant menu will be updated and will feature British classics with twists, taking inspiration from around the world. Dishes will include short rib beef burger with chimichurri mayo, Creedy carver Confit duck leg, lentils and green beans, and Dry aged Hereford 10 oz rib-eye steak with Café de Paris butter. The cocktail bar will offer a menu of small plate dishes including salt and Szechuan pepper baby squid and Shishito. Children will dine for free in the restaurant as they do in most Gordon Ramsay restaurants.
Ben Crowley, Head of Food and Beverage at Heathrow, said: "For nearly 10 years, Gordon Ramsay's Plane Food has delighted so many people with its fantastic menu, dining experience and unique take away offering. This new state of the art dining concept marks a new era for our partnership with the Gordon Ramsay Group and we are excited to unveil this to our passengers."
Plane Food will re-open to the public at Heathrow Terminal 5 in July 2017. For further information or to make a booking, visit here.
Keep up to date:
Instagram: @gordonramsayplanefood
Twitter: @PlaneFood
Facebook: /planefood
Follow the official hashtag: #ReadyForTakeOff
For press information or images, please contact:
Freddie Johnson or Kate Wilkinson at The Communications Store:
E: grg@tcs-uk.net