Slice up your life with the launch of pizza by the slice at Street Pizza
Wednesday 21 August 2019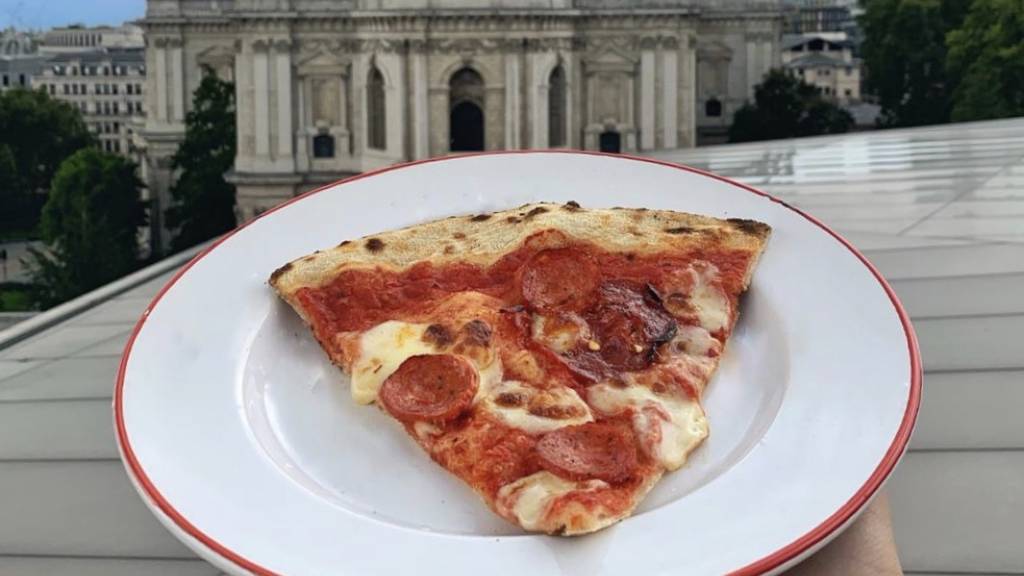 Street Pizza at Bread Street Kitchen in St Paul's, and York & Albany in Camden, have become well known for their bottomless pizza offerings, where guests can enjoy as many slices of pizza as they want for £15.
Both restaurants have now launched an exciting new offering – a slice of takeaway pizza and a drink for just £2.50!
Guests can now take away a generously sized slice of freshly made pizza, alongside a soft drink including Coke - the perfect weekday lunch or quick snack when you haven't got time to sit down and dine.
Pizza flavours include the classic margherita; pepperoni; corn, chorizo and chicken; and vegan aubergine. Daily specials will also be available.  
Pizza by the slice will be available from 12pm in both venues, Bread Street Kitchen and York and Albany, seven days a week.