Pétrus' Head Chef Larry Jayasekara at leading culinary festival 'Obsession18'
Monday 22 January 2018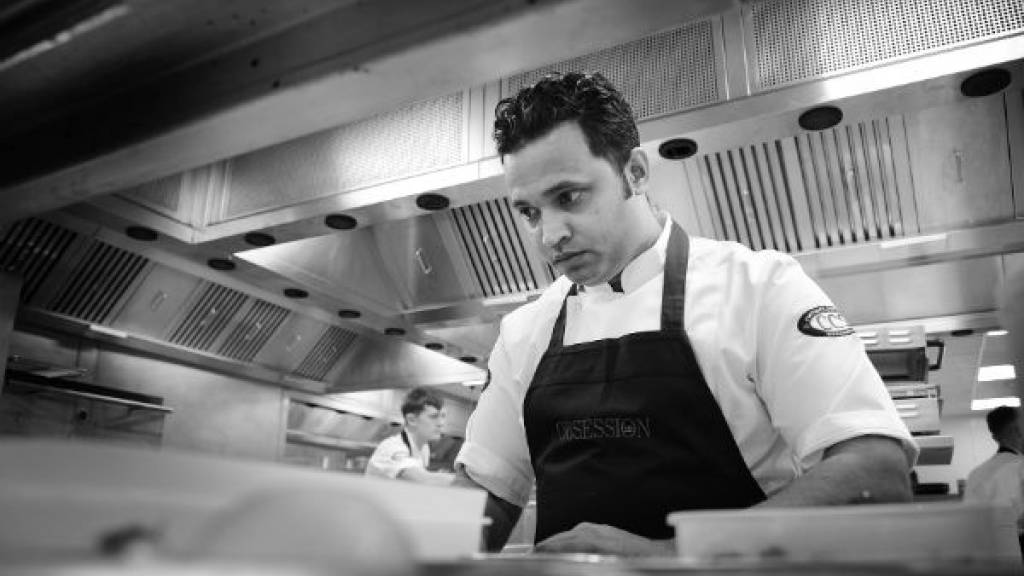 Head Chef Larry Jayasekara presented a unique menu at leading culinary festival 'Obsession18' this January.
Obsession, which first took place in 2001, is considered to be one of the world's top gastronomic events. It takes place at the luxury Lancashire hotel, The Northcote, and sees a series of incredible chefs takeover the restaurant night-by-night. Over the eighteen years it has ran Obsession has evolved into one of the finest food festivals in the world. This year it will run over 18 nights from 18th January to 4th February and see chefs travelling from diverse countries including India, Russia, Japan, and Mexico to cook their unique Obsession menus.
Our very own Larry Jayasekara from Pétrus attended the event on January 27th, where he cooked an unforgettable menu for around 120 guests at the renowned hotel.  The menu Larry and the brigade served included classic dishes from the Pétrus a la carte and chefs tasting menu from foie gras parfait to Black Forest dessert with kirsch mousse and Amarena and Morello cherry sorbet.
Head chef Larry said "I'm thrilled to have brought a taste of Pétrus up to Lancashire this January. It was an honour to have cooked alongside amazing world renowned chefs. Our tasting menu featured our most-loved dishes at Petrus, such as 'Black forest' (Kirsch mousse, Amarena and Morello cherry sorbet), along with others created specially for the occasion".
Other chefs who attended Obsession18 included Jean-Phillipe Blondet, Tom Kitchin and Manish Mehrotra.
Discover Michelin-star dining at the renowned Pétrus for yourself. Book a table.