Savoy Grill's 'Scent of Christmas' Dining Experience with Penhaligon's
Tuesday 14 November 2017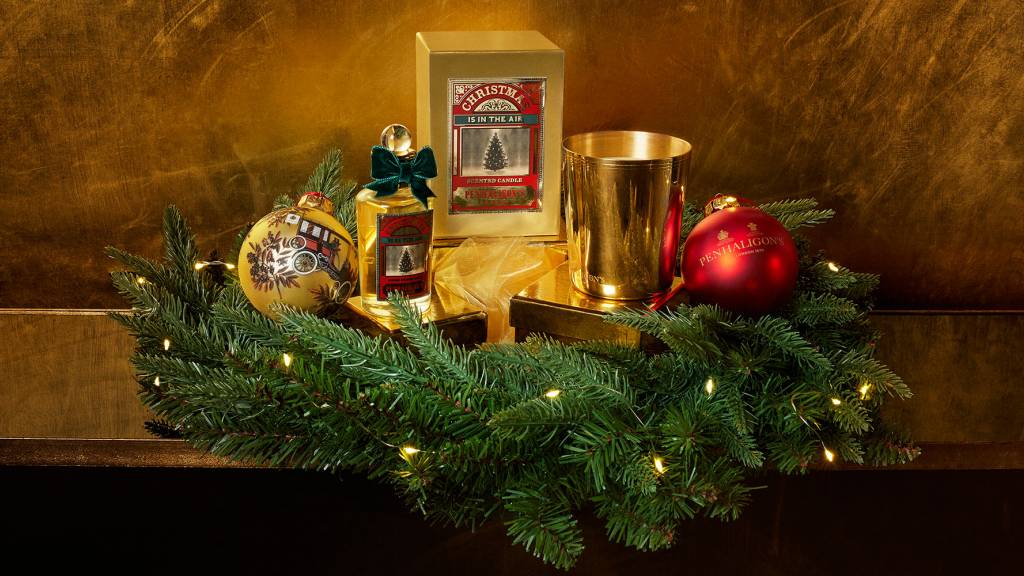 Savoy Grill 'Scent of Christmas' transports guests to a traditional festive celebration.
The Savoy Hotel and British fragrance house Penhaligon's, both rich in history and heritage, have joined together to bring the 'Scent of Christmas' to London via an immersive, sensory dining experience at Gordon Ramsay's  Savoy Grill Kitchen Table  this December.
Penhaligon's have bottled Christmas with their 'Christmas in the Air' scent, featuring notes of crisp balsam fir needles and cedarwood, paying homage to the Victorian era when the Christmas tree was first introduced to Britain by Queen Victoria and Prince Albert. The Savoy Grill, privileged with its own history dating back to 1889, has created a limited edition 'Scent of Christmas' menu to evoke and enhance the notes and tones of the perfume. Each unique course will be served with drama and theatre designed to take diners back to the Victorian era through the senses.
Dishes include canapés of devils on horseback with pine-smoked bacon and smoldering roasted chestnuts and an impressive venison and forest mushroom wellington that will be carved and plated at the table. Other dishes include an amuse of salt-baked celeriac, truffle and Parmesan velouté and tobacco-smoked duck breast ham. To finish, a Christmas pudding baked Alaska flambéed in brandy, a creative interpretation on a classic. Each guest who experiences the menu will receive a special Penhaligon's Christmas gift.
The exclusive dining experience will take place in the intimate setting of The Savoy Grill's Kitchen Table, where guests will be able to watch the dishes being prepared through the surrounding windows and where each dish will be presented personally by the chefs. The table will be elegantly decorated with Penhaligon's perfume bottles with festive bows, Christmas trees, baubles and Penhaligon's scented candles.
Savoy Grill 'Scent of Christmas' Chef's Table experience is only available on five dates and priced at £140 per person:
Lunch 12pm:
1st, 3rd and 29th December
Dinner 6pm:
4th and 28th December
To make a reservation, please contact our Groups and Events Team at groupsandevents@gordonramsay.com, or please call 0207 592 1373.