Gordon Ramsay Dash game launches
Wednesday 29 June 2016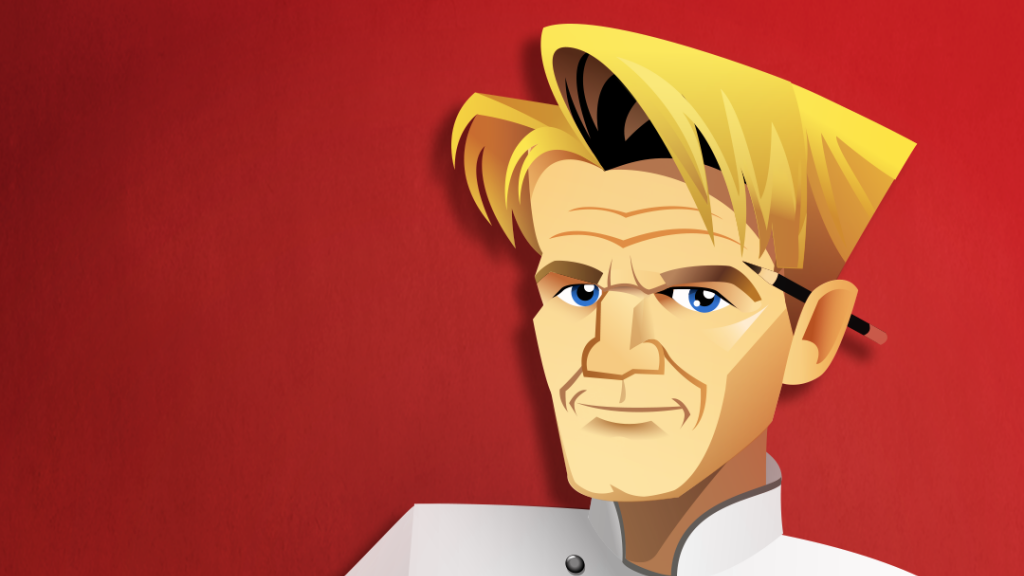 Play the new Gordon Ramsay Dash game and you'll find it takes more than culinary skills to make it in the restaurant business, says Jenni Muir.
'Trust me, you've got talent,' says Gordon. Wish I could believe him. It's my first week at Big Bay Burgers and despite his reassuring tone, it's embarrassing how much time I've wasted running around the kitchen, not knowing whether it was more important to get the sauce and mustard on the burgers, pour the drinks or collect customers' money.
And why did I waste funds on an extra grill to cook more burgers? Suddenly half the people that come though the door want a plain turkey sandwich. But that's the restaurant business. It's not all about choosing the best beef and making TV appearances.
At the start of each service, Gordon whips his knife along a steel like an ominous warning bell. It's intense, I have to focus, especially as the restaurant fills with customers. 'Ahem!' says Gordon loudly as I try to deliver a burger to someone who'd ordered a turkey BLT.
When a patty burns I expect a right telling off, complete with cussing. Instead I'm urged to put it in the bin and cook another. Gordon helps me keep it in perspective. At the end of the service, I get two stars instead of three. 'Is it good?' he says. 'Yes. Is it your best? No.'
I've got four seasons working at Big Bay Burgers before I can move on to more prestigious restaurants, but with Gordon as mentor, obviously I could really go places – cooking noodles in Singapore, fish and chips in London, and French cuisine in Paris. The more successful the restaurant, and the higher the standards, the more it will attract scrutiny from Wishelin inspectors and VIP guests.
Gordon has worked closely with Glu Mobile, who've launched Kim Kardashian's wildly successful mobile game as well as the Cooking Dash Franchise, to make Gordon Ramsay Dash a really fun and authentic experience with various personal touches and tongue-in-cheek humour. The drawing is terrific. It's the first cooking game to have a social element, too, allowing players to compete against friends and other players in cook-offs, just like the chefs on TV cooking shows.
Can you handle the heat? Download Gordon Ramsay Dash for free from the App Store on iPhone, iPad, or iPod touch and on Google Play for Android today!