The rise of the vegan roast
Wednesday 8 January 2020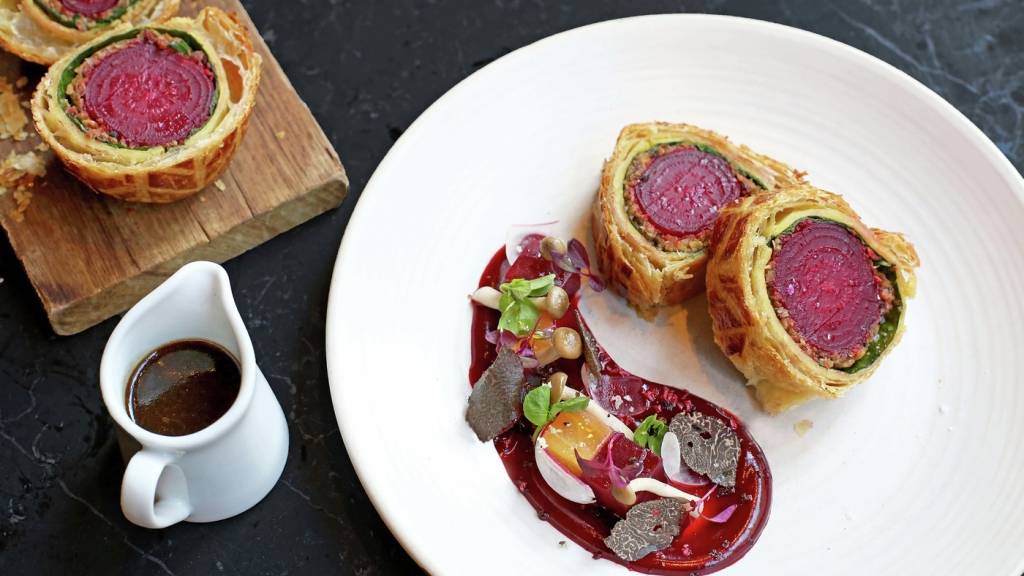 The Great British Roast dinner is a wonderful thing. During the week family members might drift off to their own separate spaces, smartphones in hand and headphones firmly in place. But once the smells of onions, gravy, and roasting meat waft through the air on Sunday afternoon, everyone comes together again. Everyone, except for the vegans and vegetarians. The traditional meat and two veg premise of the roast is perfectly acceptable (and mightily delicious) for meat eaters, but it just won't cut it for the veggies and vegans out there.
In 2018, the UK overtook the leader, Germany, in the amount of new vegan products that were released. Plant based diets are trending, and dairy free milks are offered in any coffee shop worth its salt. Between 2014-2018 the number of UK vegans quadrupled, and the sign ups for 2019's Veganuary doubled the year before with the month proving just as popular in 2020. Veganuary was something that our guests celebrated last year, and Gordon's famous Beet Wellington took off at Bread Street Kitchen and remains on the restaurant's dedicated vegan menu.
If the roast is going to survive, it needs to evolve to meet the expectations, and diets, of our generation. Hence, the rise of the vegan and vegetarian roast. Whilst vegans can join Gordon's Roast Revolution and tuck into a tasty nut roast with all the plant-based trimmings at many of our London restaurants including the maze Grills and London House, they need to be catered for at home, too. Below are some ideas that you can incorporate into your Sunday roast, or go the extra mile and make your meal a fully vegan experience.
This vegan roast dinner is a delicious meat-free alternative. Combine crispy rosti with delicious roasted veg and rich onion gravy for a meal that the whole family can enjoy. Or, take elements from this recipe (such as the rosti) and add as accompaniments to your tried and tested roast recipe. 
Whip up a vegan showpiece for your dining table with the Beet Wellington. This Wellington recipe was created for Bread Street Kitchen's Veganuary menu and while there is quite a bit of work involved in creating its flaky pastry and beet goodness, it's definitely worth the effort. 
This one contains eggs, so it's not vegan, but it is a delicious accompaniment for vegetarians. The perfect crispy Yorkshires with a kick of grated horseradish - they're screaming out to be smothered in onion gravy. 
Whether you cook your own roast, or let our chefs prepare it for you, make sure you take back your Sundays with a delicious roast.