Gordon Ramsay creates winning menu for Oscars viewing party
Monday 20 February 2017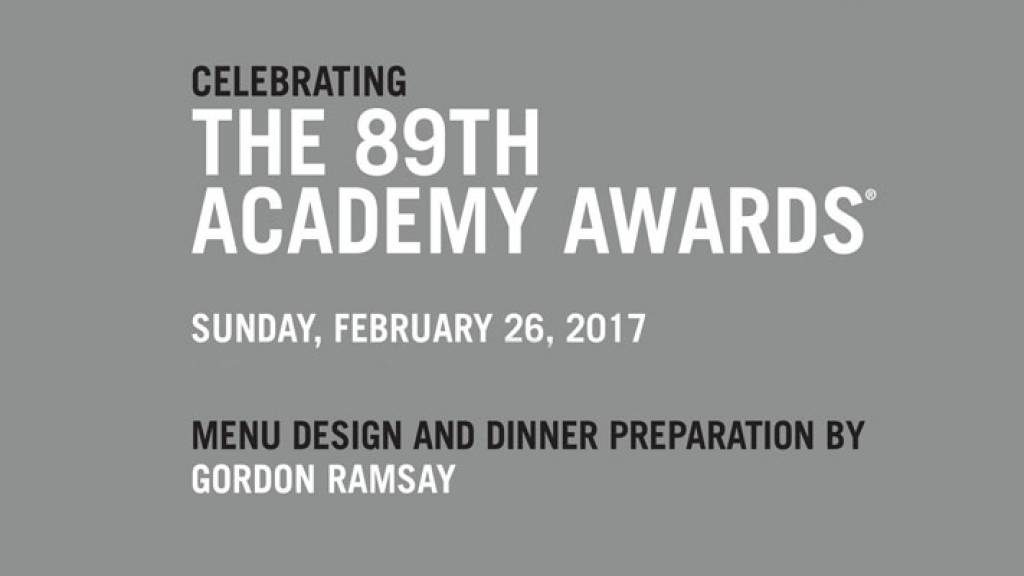 For the fifth consecutive year, Gordon Ramsay is working with the Elton John AIDS Foundation to prepare a sumptuous meal for the rock star's annual Oscar's night party, an A-list gathering that has become almost as famous as the Academy Awards themselves.
On February 26, at West Hollywood Park in Los Angeles, Sir Elton John and David Furnish will host the Elton John AIDS Foundation (EJAF)'s 25th annual Academy Awards Viewing Party.
More than 1000 guests will enjoy a magnificent five-course meal while watching a live telecast of the 89th Academy Awards on a plethora of big screens.
This is the fifth year Gordon Ramsay has been charged with helping create a one-of-a-kind menu for this highly discerning group of diners. It takes 70 kitchen staff, plus an army of 150 servers and bartenders, to make the evening flawless.
A star-worthy menu
Guests will start with luscious tuna sashimi accompanied by avocado mousse, pickled daikon, yuzu vinaigrette and caviar. There follows Jerusalem artichoke soup with black garlic oil and basil chip, and main courses of filet mignon and sea bass.
Dessert, of course, has to be spectacular. Only the strongest of wills could resist smoked chocolate mousse with blood orange marmalade, blood orange caramel and coffee almond crumble.
Raising money and awareness
Twelve months in the planning, the EJAF event sees West Hollywood Park transformed with an array of custom-built pavilions featuring sparkling décor and state-of-the-art technology.
It may seem lavish but it's all for a good cause: that of achieving a world without AIDS.
Since its birth in 1992, the Elton John AIDS Foundation has raised more than $350 million for evidence-based programmes and policies, challenging discrimination, preventing infections, providing treatment and services, and motivating governments to end AIDS.
'This is a great event to be involved in all these years,' says Gordon, 'and a big congrats to Elton, David and the EJAF on reaching this amazing anniversary of this extraordinary charity.'
Oscars night recipes
Planning your own Oscars viewing party? How about serving a selection of great grazing dishes! Keep it healthy like the A-listers do with recipes such as Gordon's Grilled Seafood with Sweet Pepper Sauce, Fresh Prawn Rolls, Roasted Squash Houmous, or Bacon, Pea and Goat's Cheese Frittata.
And if you're craving your own taste of Hollywood glamour, be sure to visit Savoy Grill, which has been welcoming stars of stage, screen and society for over 100 years. Our Taste of Savoy Grill menu encapsulates the great history of this elegant restaurant in seven sumptuous courses and makes a wonderful gift experience.