Spring Asparagus & Puffed Nuts Recipe
Wednesday 9 September 2015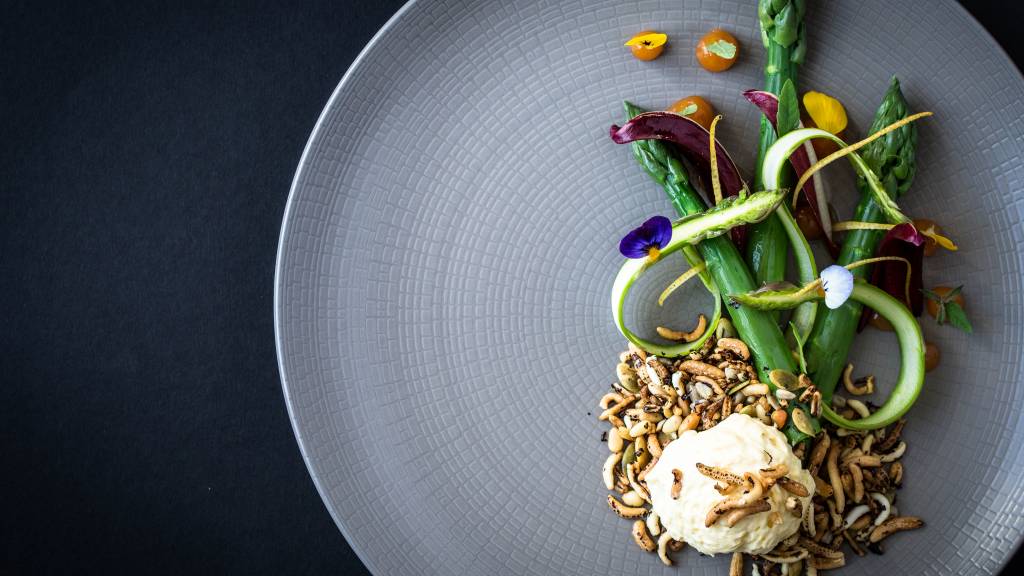 This recipe for English asparagus, citrus sabayon & puffed nuts was developed by the head chef at Gordon Ramsay's maze restaurant.
Prep time: 10 mins
Cook time: 10 mins
Total time: 20 mins
Yield: Serves 2 
Ingredients:
- 2 bunches English asparagus
- 100g pine nuts 
- 100g almonds
- 100g wild rice
- 2 pink grapefruit
- 1 punnet edible flowers
- 500ml orange juice
- 500g butter
- 100g egg yolk
- 40g cream
- 20g verbena
- 1 orange 
- Salt, olive oil
Directions:
1. Peel and cook asparagus in boiling water for 2 minutes
2. Toast the nuts and rice, then mix with segments of grapefruit and olive oil.
3. Boil orange juice until it has reduced by half.
4. Once the asparagus is out of the water place a bowl over the pan, creating a bain marie and add the reduced orange juice and egg yolks and whisk until thickened.
5. In another pan melt the butter, take the bowl away from the heat and slowly add all the butter to the eggs mixture that has been whisked. Creating a sabayon with a thick texture.
6. Pick and wash salad and flowers.
7. Warm the asparagus back up with a little bit of vegetable stock, lemon verbena, orange skin and butter.
8. Plate the asparagus with the sabayon and nut salad, decorating with the flowers