Spring Welsh Lamb Recipe
Sunday 26 July 2015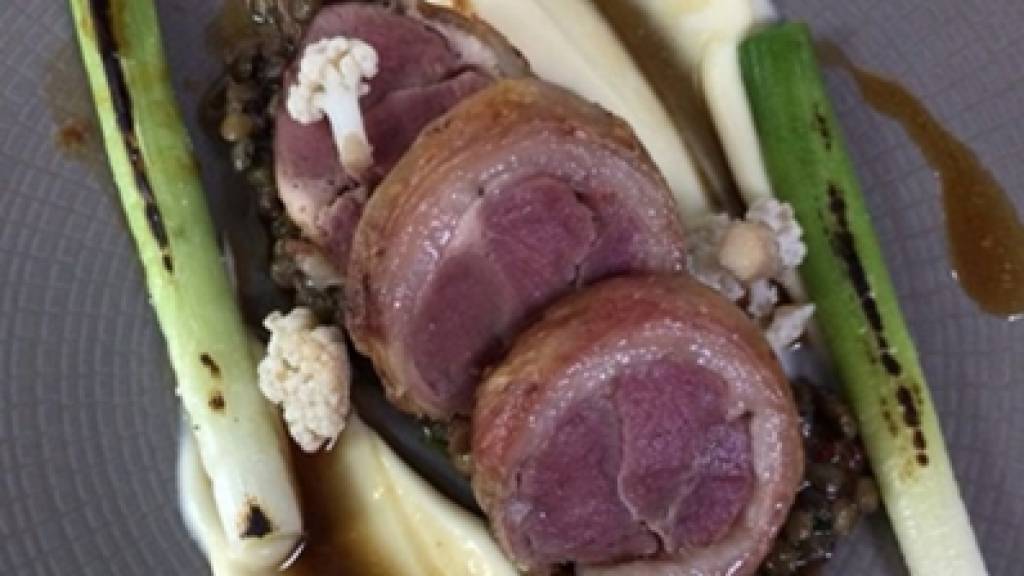 This recipe for English asparagus, citrus sabayon & puffed nuts was developed by the head chef at Gordon Ramsay's maze restaurant.
Prep time: 20 mins
Cook time: 40 mins
Total time: 60 mins
Yield: Serves 2 
Ingredients:
- 4 cannon of spring welsh lamb
- 1 head of cauliflower
- 1 bunch of spring onions
- washed and soaked lentils
- 2 chilli
- 250ml chicken stock
- Bunch coriander
- 1 bulb Crushed garlic
- 1 teaspoon olive oil
- 250ml white wine vinegar
- 150ml milk
- 150ml cream
- 150g butter unsalted
- Salt and pepper to taste
Directions:
- Roll the lamb cannon in fresh garlic, and then season
- Place into a baking tray. pre heat the oven to 65 degrees, and slow cook for 35-40mins
- Remove from the oven and rest for ten minutes, then using a hot non stick pan, sear the lamb until golden brown on all sides.
- For the lentils, sweat in olive oil and add chicken stock, chilli until soft and add chopped coriander to serve
- Cut the spring onions into finger lengths, and char-grill until just cooked, and coloured on both sides.
- Chop the cauliflower into small pieces, and sweat with butter, cream and milk until cooked. blend in a food processor until smooth. Season to taste.
- Using some of the cauliflower florets, heat up the white wine vinegar and pour over the florets and allow to cool.
- Then using a spoon, spread the cauliflower purée onto the plate, add the pickled florets of cauliflower, and char-grill the spring onions.
- Finally, carve the lamb into three slices and serve on top of the lentils.