Christmas Shopping Tips
Wednesday 5 December 2018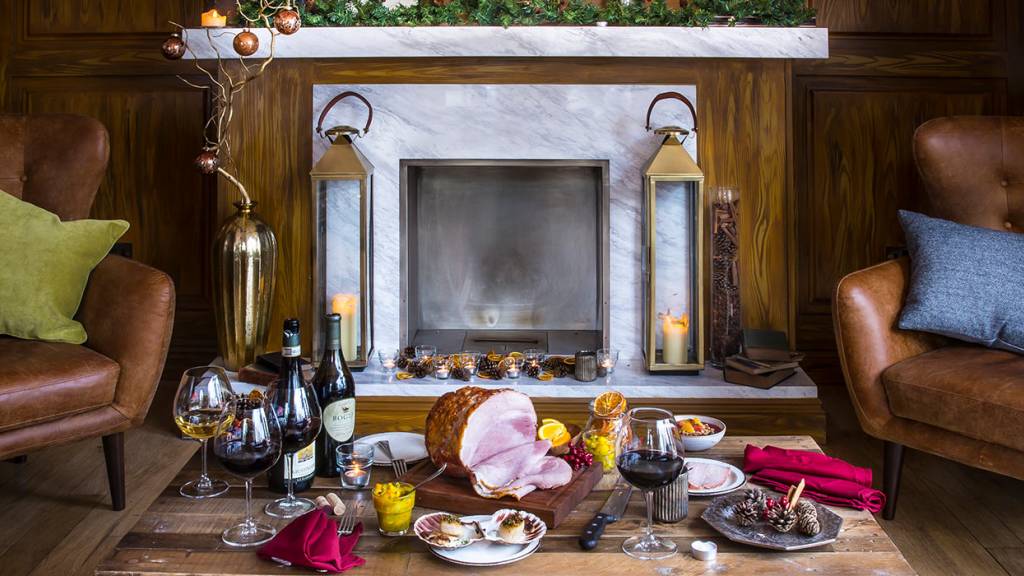 Christmas shopping in London? Our restaurants are ready to welcome you with warming bites and festive tipples.
No matter how much we've come to appreciate the convenience of online ordering, nothing beats the excitement of Christmas shopping in London. Dazzling lights, wondrous shop windows and the chill of the dark afternoons makes exploring the stores all the more enjoyable.
Here we round up the best places for Christmas shopping in London, and where to head when hunger pangs strike.
MAYFAIR
Getting ready for party season? It's the ideal time to cull some expert advice, and Oxford Street's department stores are the perfect one-stop shops.
Whether you see yourself in the designer labels of Selfridges or the more affordable style of Debenhams' exclusive names, a session with their personal shoppers is a great way to laser in on what really suits you.
Bustle bonus: while you're contemplating your outfits in the private dressing suites, your personal shopper can sort out gift purchases from other parts of the store.
Later, indulge in the superb steaks, fiery starters and warming sides of maze Grill Mayfair next door – nothing better when you've been traipsing the boutiques of Bond Street.
OXFORD CIRCUS TO PICCADILLY
There's a lot of ground to cover here – from John Lewis and big name fashion houses to the famous windows of Hamley's and Fortnum & Mason – so you'll need to start the day right.
Along the cobblestones of atmospheric Heddon Street you'll find fabulous coffee, breakfast and brunch dishes served from 7.30am daily at Heddon Street Kitchen. When lunchtime hunger calls, look forward to warming mains, seasonal salads and restorative sticky toffee pudding. Mulled wine o'clock? Join us in the cosy bar!
Afterwards, slip across Regent Street into Soho. From Liberty down to Brewer Street, it has a fabulous mix of quirky independents, luxury cosmetics, and cool sports and leisure wear. Or wander down to Piccadilly for prestigious booksellers, chocolatiers, leather goods and the artisan cool of the Royal Academy gift shop.
CHELSEA
Shops along the ever-changing King's Road, Chelsea's internationally renowned shopping street, become more interesting and original as you head away from Sloane Square and past the Old Town Hall.
Addictive interior stores, accessories, skincare and cosmetics, plus cute gifts for children can all be found as well as everything you need to look fabulous for the party season.
When you're ready to escape the crowds, head to maze Grill on Park Walk or Royal Hospital Road and enjoy the festive set menus with two courses for £25.
ST PAUL'S
Did you know you can find great Christmas presents in St Paul's Cathedral itself? The gift shop in the vaults has a lovely range, from funky tea towels and cushions to stunning London photographs and 'Feed the Birds' cups and saucers.
Next head over to One New Change shopping centre – a handy place to browse several favourite high street names side by side. It's also home to light and spacious Bread Street Kitchen – the perfect place for a burger and cocktail before wandering down Cheapside and Poultry towards the Royal Exchange, checking out the independent booksellers, jewellers, shirt makers and artisan chocolatiers as you go. 
Why not sharpen your knife skills with a Chef's Masterclass at Gordon Ramsay Restaurants in London – the perfect gift for family, friends or yourself this Christmas! Discover our full collection of festive Gifts & Experiences online. 
PLANNING CHRISTMAS? JOIN US AT GORDON RAMSAY RESTAURANTS. BOOK HERE.