How Long to Cook Your Turkey
Monday 14 December 2020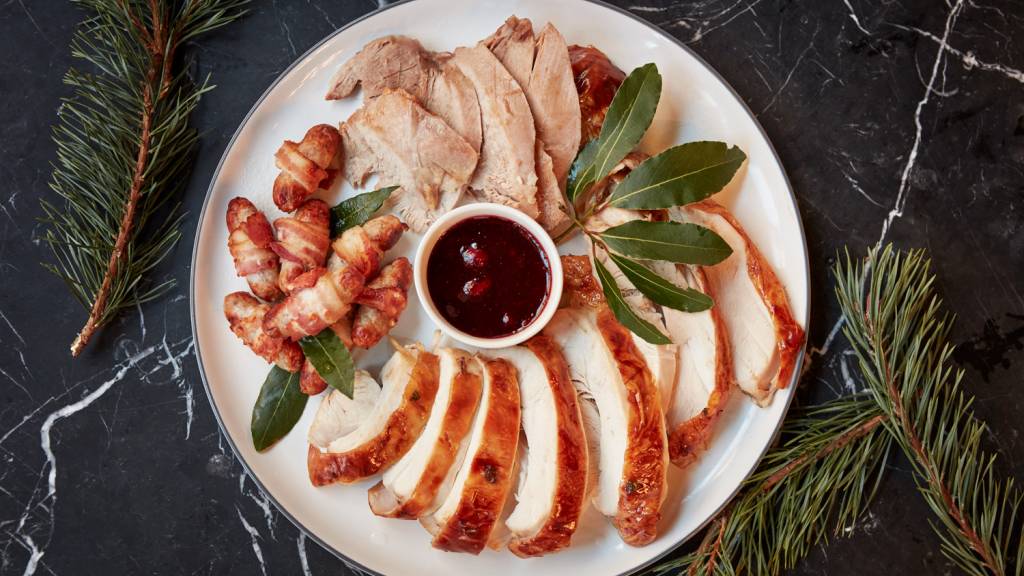 Make sure you have the perfect roast turkey at Christmas by getting ahead and planning your cooking times ready for the big day. This is Gordon's rough guide to help you plan your day.
For Gordon's classic roast turkey recipe with lemon, parsley and garlic, he roasts the unstuffed 5kg (11lb) turkey at 220°C/fan 200°C/gas 7 for 10-15 minutes, then the oven is reduced to 180°C/fan 160°C/gas 4 and the turkey is cooked for 2.5 hours.
Use the guide below to cook your own bird. The times are approximate and do not include the initial 10-15 minutes at the higher temperature.
HOW TO CHECK IF YOUR TURKEY IS COOKED
To test whether your turkey is cooked, insert a skewer into the thickest part of the leg and check that the juices are running clear, rather than pink. As oven temperatures and turkey shapes and sizes vary, it is crucial that you check your turkey about 30 minutes before the roasting time is due to finish. If the juices run pink then roast for an additional 15 minutes and check again until they run clear.
COOKING TIMES FOR TURKEYS BY WEIGHT
2.25kg/5lb = 1 hour 10 minutes
3.5kg/8lb = 1 hour 45 minutes
4.5kg/10lb = 2 hours 15 minutes
5.5kg/12lb = 2 hours 45 minutes
6.75kg/15lb = 3 hours 20 minutes
7.5kg/17lb = 3 hours 45 minutes