Gordon's Boxing Day Food Ideas
Monday 14 December 2020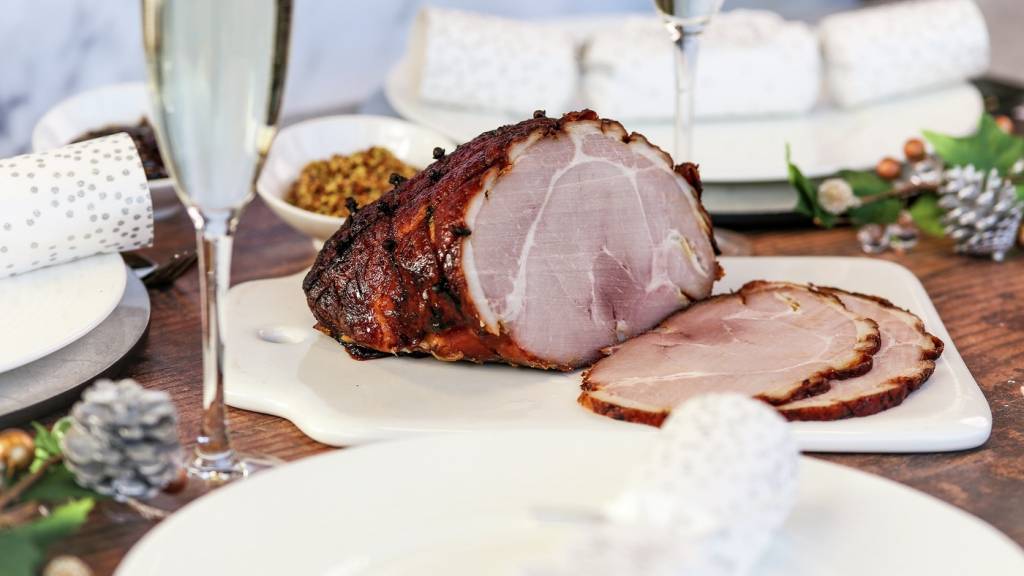 After the big day itself, Boxing Day and the days in between Christmas and New Year's Eve should be as easy and relaxed as possible. For Gordon that means big buffet feasts and sharing dishes, cold cuts served with hearty sides and simple ways to reinvent Christmas leftovers into something delicious.
BUFFET CLASSICS
Gordon's honey glazed ham recipe is the ideal centrepiece for any Christmas buffet – it can be served hot or cold so is great for making ahead, too. Serve with chutneys or try making your own piccalilli with our Street Kitchen recipe.
For hearty sides, you can't beat cauliflower cheese and mashed potato for winter comfort foods. They say good things come in threes and our rich cauliflower cheese recipe uses three different types of cheese for maximum flavour, while Gordon tops his decadent mashed potatoes with three different toppings to make them flexible to any meal.
If you didn't do sprouts on Christmas Day, why not try them on Boxing Day instead? Our roasted sprout salad with pancetta, Balsamic, pomegranate seeds and nuts makes a change from traditional Brussels sprouts with plenty of textures and flavours to please even the strongest sprout haters.
If all the excesses of Christmas Day are a bit too much, try Gordon's Quick and Delicious fennel salad recipe for a refreshing side to go alongside cold cuts and leftovers. With juicy blood oranges, crisp radicchio and a sweet-and-sour dressing, it's a colourful addition to any festive spread.

GORDON RAMSAY QUICK & DELICIOUS by Gordon Ramsay. 
Hodder & Stoughton 2019. Photography copyright © Louise Hagger 2019
MAKING THE MOST OF LEFTOVERS
Start Boxing Day with a breakfast or brunch of bubble and squeak made with your leftover roasted potatoes and veg. Made by mashing together all the cooked veg, you can cook one large bubble in a pan or, do as in our recipe, and shape into individual cakes to fry and serve with fried eggs, bacon or whatever you like.
A fragrant, spicy curry is the perfect way to breathe new life into leftover Christmas turkey. Our easy turkey curry recipe is full of aromatic spices, coconut milk and veg as a break from all that rich Christmas fare. The curry paste is easy to make from scratch but to make things even easier for yourself, you could use your favourite ready-made paste instead.
Deal with two leftovers in one go with a classic turkey and ham pie. Topped with golden, flaky puff pastry, it takes no time to mix up a filling with the cooked meat, some green veg and a simple white sauce. This is a great recipe to have up your sleeve for other roast dinners – swap the turkey and ham for leftover roast chicken or pork throughout the year.
EASY DESSERTS
After a traditional Christmas pudding or too many mince pies, it can help to have some different desserts to feed a crowd on Boxing Day. Gordon's Christmas bombe makes a spectacular pudding to crown your table and couldn't be easier to make. Get ahead before Christmas and keep it in the freezer ready for when needed, or take his cheat's tip and use vanilla ice cream for a quick filling instead.
 It wouldn't be Christmas without a trifle at some point, and our raspberry trifle recipe is easy to make ahead in stages. Make the jelly up to a day before then just top with sponge fingers, fresh berries, custard and whipped cream to serve. We've included a recipe for homemade custard but you could swap for a good quality ready-made version if short on time.
For something really speedy, try Gordon's Quick & Delicious tiramisu pots. A cheat's version of the classic, Gordon uses condensed milk in the mascarpone cream instead of the traditional eggs which can be time-consuming to whisk and mix. Ready in under 30 minutes, it can be layered up in individual glasses or as one big dish to serve a crowd.