How to Cook Beef Cheeks
Tuesday 2 July 2019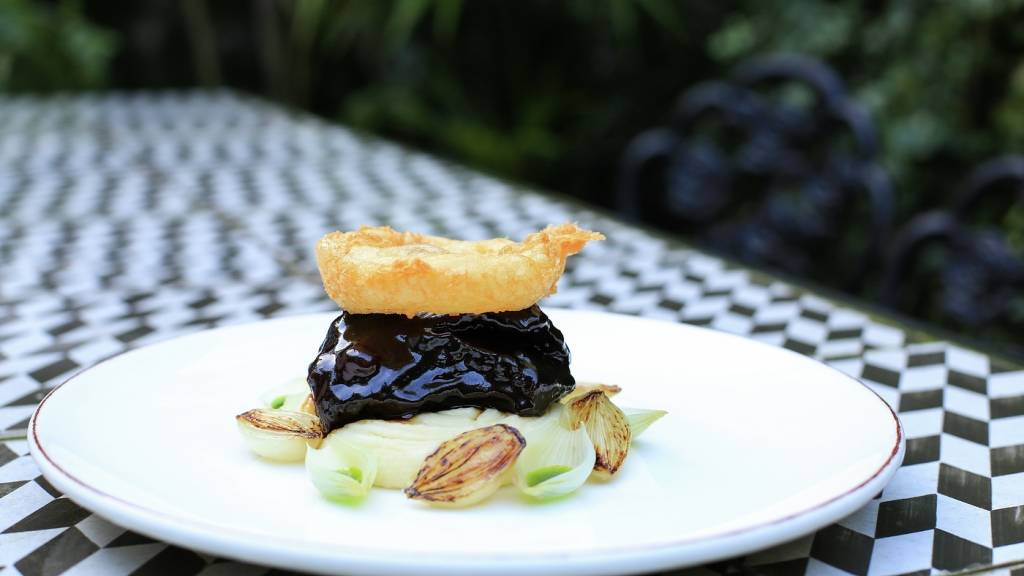 Beef cheeks have got tongues wagging in the food world. Lips smacking too. Previously seen as a byproduct of beef production, beef cheeks (sometimes called ox cheeks) aren't even mentioned in many meat cookbooks. Yet they are becoming more popular and easy to find as chefs strive to promote inexpensive and lesser-known cuts.
Braised Beef Cheeks
Cheeks are one of the hardest-working muscles in the animal – think of cows chewing on grass all day long. This means that the meat is quite tough unless it's cooked gently, for a long time.
Whilst you might have to put more time into cooking this cut of meat, you will be rewarded with an intense meaty flavour and wonderfully savoury cooking juices.
When you decide to buy beef cheeks, go to your local butcher, who will skin the cheeks for you. Ask them to trim off most of the fat so that you're left with a nice chunk of meat with just a little fat around the sides to help it stay moist during cooking.
To start cooking your beef cheeks, seal the meat in a pot as you would for any other stew or braise. Then brown your vegetables (carrots, celery, onions), and add garlic, thyme and other woody herbs such as rosemary.
Pour in red wine and chicken stock, cover with the lid and braise in the oven for 4 to 6 hours. Dark ale works well in place of red wine too.
Taking Braised Beef Cheeks Further
If you don't want to stop at a tender piece of meat with vegetables, why not try using beef cheeks as a filling for pasta? One way to do this is to take your wine-braised beef cheeks and cooking them down further with the braising sauce, some butter and aged balsamic vinegar in order to make a concentrated filling for potato gnocchi.
Once cooked, set the mixture in trays then cut it into small cubes to stuff the gnocchi dough. Once the gnocchi is cooked, you'll bite into it and get a burst of the rich beef cheek filling within.
For some people, the flavour of beef cheeks can be a bit heady, especially if they're not cooked long enough. If this true for you, then its a good idea to brine the meat first in a salt solution to help reduce the richness. This also has the advantage of seasoning the meat before cooking. 
Cooking with beef cheeks is a great way to support the service and skills of your local butcher, as well as cooing something a little different and using a part of the animal that is often neglected!