Glu Launches Gordon Ramsay Dash
Wednesday 29 June 2016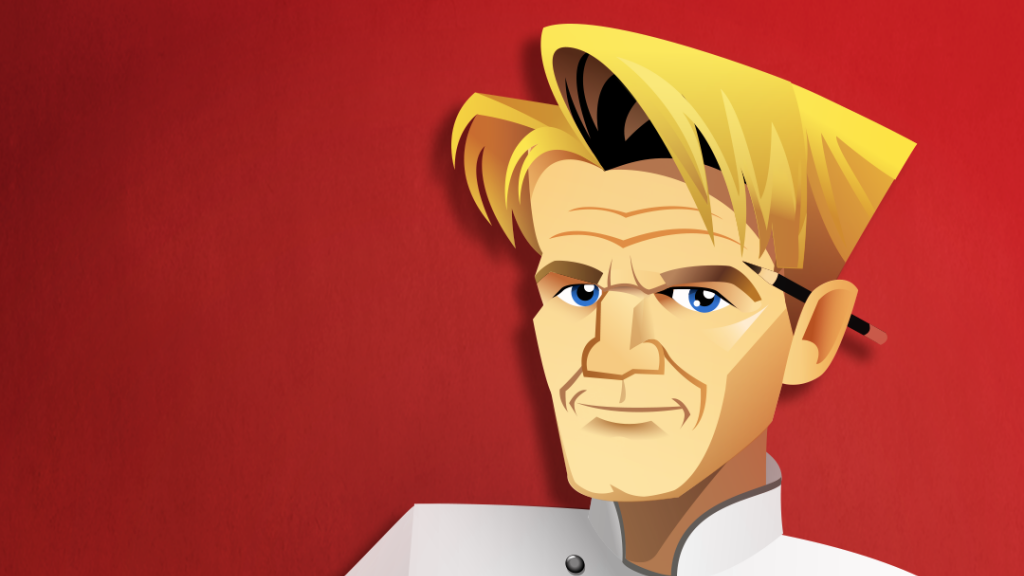 Glu Mobile Inc, a leading global developer and publisher of free-to-play games for smartphone and tablet devices, has announced the launch of Gordon Ramsay DASH on the App Store and Google Play.
Featuring the voice and likeness of, and exclusive video messages from, award-winning Chef Gordon Ramsay, the game offers players a chance to achieve culinary success of their own. Advanced character customization allows players to select their chef attire and equipment before entering the chef arena to compete head-to-head with other chefs!
"Gordon Ramsay is a remarkably accomplished figure in both the culinary world and the entertainment industry," said Niccolo de Masi, Glu Chairman and CEO. "Having opened critically-acclaimed restaurants worldwide, while starring in several highly-rated TV programs, we couldn't be more excited that our partnership adds mobile gaming to his impressive business portfolio."
"Gordon Ramsay DASH offers players the unique, high-stakes experience of building a restaurant empire while being mentored by Chef Gordon Ramsay," continued de Masi. "I am confident that Gordon's global and highly engaged fan base, coupled with Glu's leadership in the time-management genre, is a recipe for success!"
"Mobile gaming is a really exciting space to be in right now and something I've wanted to be involved with since I saw my kids playing them on their smartphones. It was very important to me that the game accurately portray the challenges, intensity, accomplishments, and excitement that comes along with rising up the ranks in the restaurant business," said Gordon Ramsay. "The game looks brilliant and I hope everyone has as much fun playing it as we did making it!"
Features of Gordon Ramsay DASH:
- Join Gordon Ramsay and Cook Your Way to Success: Travel around the globe and master your skills in unique restaurants with Gordon Ramsay as your guide!
- Battle Other Players Online: Use strategy along with your culinary skills to battle other players or friends and reach the top of the leaderboard!
- Choose Your Chef's Look: Create your chef's own personal look with the all-new avatar system, a first for any DASH game!
- Earn and Trade Items From Better Recipes: Upgrade your recipes for even better rewards by collecting rare and unique items throughout the game!
Gordon Ramsay DASH is available for free from the App Store on iPhone, iPad, or iPod touch and on Google Play.
For more information about Gordon Ramsay DASH, follow along on Twitter, on Instagram, or become a fan on Facebook.