Gordon Ramsay launches Bread Street Kitchen dark red Royal Doulton collection
Monday 21 November 2016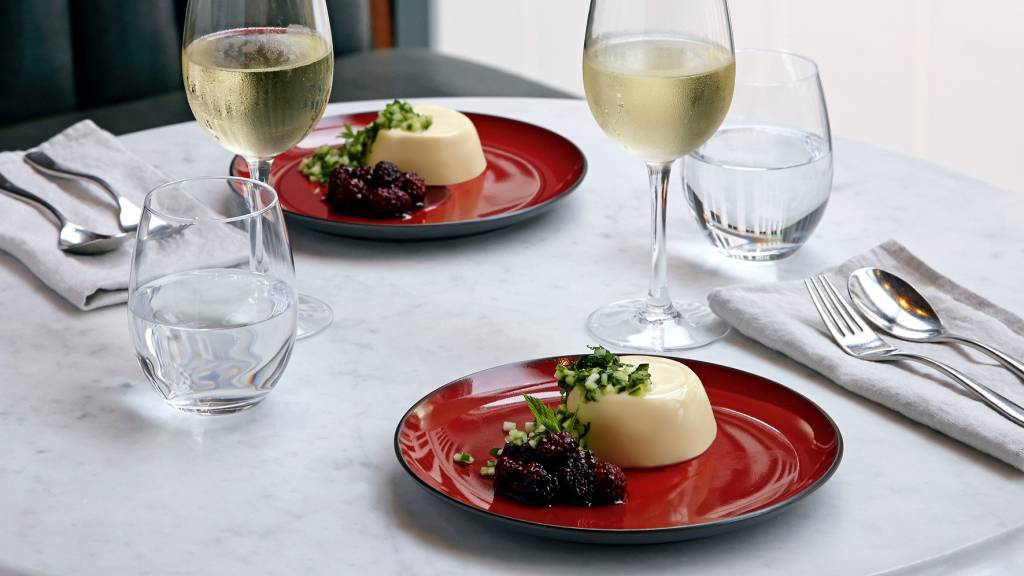 Gordon Ramsay continues his partnership with iconic British brand Royal Doulton to build upon the already popular Bread Street Kitchen tableware collection with a new dark red colourway. 
Designed for everyday use in the home and inspired by the relaxed dining space of Ramsay's St Pauls London restaurant of the same name, the dark red colourway is perfectly in tune with cosy evenings and casual comfort food. Taking the pressure out of entertaining, the Bread Street Kitchen collection from Royal Doulton focuses on what really matters; sitting down with friends and family to enjoy beautifully cooked and served meals. The range is subtle but striking and embodies the sociable nature of dining, whilst moulding to the unique style of any kitchen. Due to uniform flatness, the dinner plates perfectly showcase simple and stylish food, without being overbearing or pretentious. Plus, with a number of different sized plates available, the range can be used for individual portion sizes but also act as fantastic sharing centrepieces on any table.  
Inspired by an eclectic mix of natural materials and finishes, from stain and high gloss to slate and exposed wood found in the restaurant, the rich red colourway sits beautifully alongside the current Bread Street Kitchen items. Ideal for mix and matching to create an eye-catching table, the dark red plates, bowls and mugs work well when layered against existing slate grey and white tableware from the same range. The globally inspired collection falls perfectly in line with the urban warehouse style space of the Bread Street Kitchen restaurant. Forget dining boundaries - this is tableware for casual Sundays, last minute get-togethers and fun-filled evenings with friends.
Gordon Ramsay comments on the new extensions: "My Bread Street Collection for Royal Doulton is inspired by the relaxed and urban dining style of my restaurant with the same name. To me it is so important to prioritise sharing meals with family and close friends on a regular basis, and the Bread Street Collection really embodies this principle. The new dark red colour is everything I want from my home-cooking - it is comforting, smart, and it has a rustic charm that brings the simplest of recipes to life".
Dik Delaney, Head Designer at Royal Doulton, also commented: "Gordon has worked closely with the team at Royal Doulton to develop the success of the existing Bread Street Collection to create a new contemporary classic and we are extremely happy with the result. The deep red contrasting colour is understated yet sophisticated; the ultimate accompaniment to ordinary family life and home-cooking, something that Royal Doulton as a brand lives by".
Shop the full Royal Doulton Bread Street Kitchen collection here