Gordon Ramsay: Hell's Kitchen makes 2016 Google Year in Search
Wednesday 14 December 2016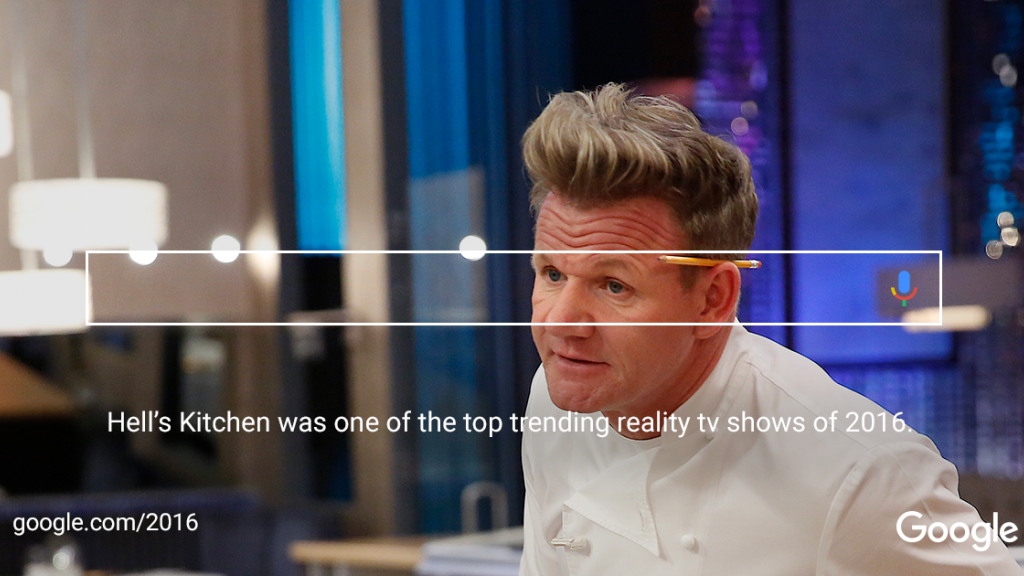 Gordon Ramsay's hit US reality TV show Hell's Kitchen has been included in the 2016 Google Year in Search.
Released every year, Google has published its annual list of the latest search trends - the 16th of its kind - giving us a peek into the people, moments and brands that captured our attention in 2016. 
Alongside global search terms of the Rio Olympics, iPhone 7 and virtual reality, Gordon Ramsay's Hell's Kitchen was one of the top trending reality TV shows for all of 2016.
The FOX show, which sees aspiring chefs brave Chef Gordon Ramsay and his fiery command of the kitchen as he puts the competitors through an intense culinary academy, is now in its 16th season with filming of season 17 due to start in 2017.
You can follow all the trends with #YearInSearch, or browse the full list at http://google.com/2016.
Discover more about Gordon Ramsay's 31 global restaurants - including 6 Michelin stars - across the US, Europe and Asia, by clicking here.
Looking for a Gordon Ramsay gift? Give a Gordon Ramsay Gift Experience this Christmas. From special meals to chef's masterclasses and night's away in London, browse our full collection of gift ideas and restaurant vouchers online. Shop now.