GORDON RAMSAY ON COCAINE PREMIERES OCTOBER 19TH
Monday 9 October 2017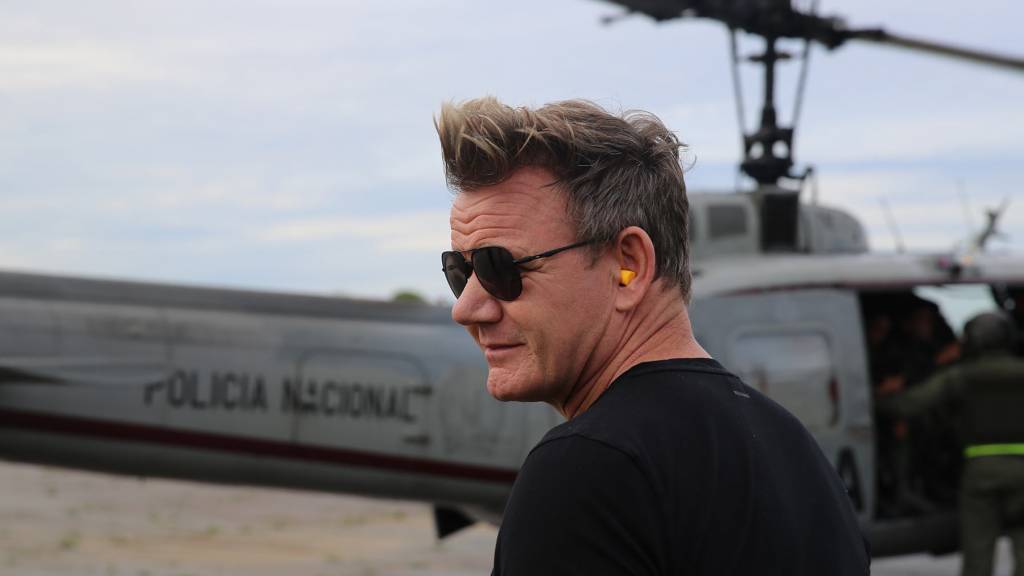 This two-part film shows Gordon Ramsay as viewers have never seen him before, stripping away the veneer of cocaine's glamorous image to expose how behind the powder many Brits consume as part of a night out lies a trail of criminality, cruelty and death driving its global trade.
Britain is the biggest consumer of cocaine in Europe and in Gordon's own business, the restaurant trade, it's rife. He's witnessed it wreck the careers of colleagues and tragically he lost his close friend and chef protégé to a cocaine overdose in 2003.
In this two-part series Gordon's journey takes him to South and Central America where he witnesses the illegal "cooking" process by which the drug is made, meets hired assassins and a big time drug-smuggler, is witness to the immediate aftermath of a cocaine-related murder and experiences the harsh reality of the 'war on drugs' by joining an elite Colombian anti-narcotics unit on a helicopter raid.
Back in the UK, Gordon joins police to catch a dealer and coke-taking drug-drivers, witnesses the arrest of couriers on their way to a major deal carrying tens of thousands of pounds and handles 30 kilos of freshly confiscated cocaine at a police testing lab.  And he reflects on the challenge of tackling the damage done by cocaine, regarded by many casual users as harmless fun, as he meets a UK dealer and a recovering addict.
Gordon Ramsay said: "I've wanted to understand the 'world' of cocaine ever since I lost one of my chefs at my flagship restaurant in Chelsea and I wanted to learn why it's becoming such an epidemic not just globally but specifically in the culinary world. Understanding and seeing how it's made, transported, distributed, abused and prevented, has opened my eyes to the dreadfully dark side of cocaine that is simply not talked about and shown me that it's far from glamorous and harmless. The documentary is gritty and shocking, but importantly an eye opener and hopefully a real education to all those in our industry and beyond. I dare anyone to watch this series and not think again about taking cocaine."
The two part documentary is produced by Gordon Ramsay's Television Company Studio Ramsay and premieres October 19th 2017 on ITV.