Gordon Ramsay Restaurants and MICHELIN Guide Cook Up A Storm At Goodwood 2022
Monday 8 August 2022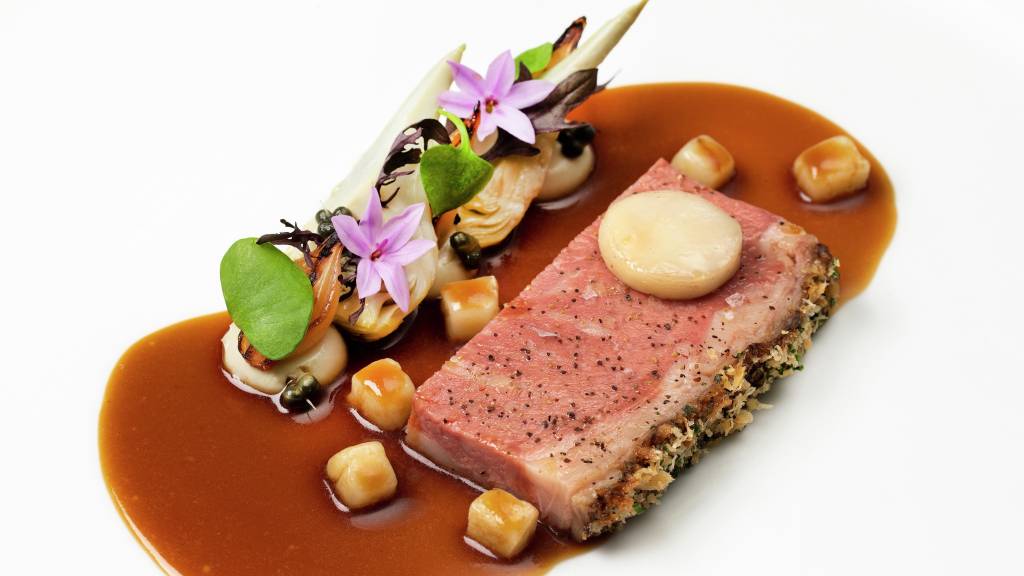 This year's Goodwood Festival of Speed featured a Michelin-starred collaboration exhibiting some of our very own talented chefs.
Gordon, Executive Development Chef for the group, Chef Jocky, and Executive Head Chef at Restaurant 1890, James Sharp, welcomed guests in partnership with MICHELIN Guide and a range of sustainable local partners for a dinner experience like no other. 
Goodwood Festival Of Speed 2022, held from Thursday 23rd of June until Sunday 26th of June, hosted thousands of guests across the event at the historic Goodwood Estate. Goodwood Festival is an annual event that has welcomed modern and historic cars from all over the world since 1993 in the Sussex countryside.
Celebrating the festival of motorsport in style, the event saw guests experience exclusive drinks pairings, exquisite menu items and classic British flavours, in a one-of-a-kind setting away from the track. It really was the dream event for food lovers and motor enthusiasts alike.
MICHELIN Guide and Gordon Ramsay Restaurants at Goodwood 2022
Inspired by our distinguished menus across the group, Chef Gordon, Chef James and Chef Jocky ensured that guests experienced the very best that our menus have to offer. Taking inspiration from the menus of Restaurant 1890, The River Restaurant and of course Michelin-starred Restaurant Gordon Ramsay, discover below the details of this sustainability-inspired, unique menu from the events at Goodwood 2022.
The Entrees
To start, guests were served a creation from Executive Head Chef James Sharp, of Restaurant 1890. Combining a gorgeous, fresh collection of vegetables, James curated the Heirloom Tomato Vine Consommé.
The second entrée of the event featured a creation by Executive Head Chef Andrew Sawyer of The River Restaurant: Ikejime Chalk Stream Trout, Gin, partnered with Pickled Chilli, Yoghurt and Fresh botanicals.
The Fish Course
Next up, prepared by Gordon and Chef Orson Vergnaud of Pétrus, was the delicious Cornish Turbot. Served with a pairing of courgette, romesco, black olive and basil.
The Main Course
Served by Gordon and Chef James Sharp, for the event's main course guests enjoyed a taste of Goodwood Estate. The dish included Goodwood Estate Short Rib, paired with artichokes, alliums and sauce Bordelaise.
Dessert
To finish, guests at the event enjoyed a truly sustainably-inspired dish, using fresh ingredients from the English countryside.
Dessert one was classic combination of English strawberries, Thai basil and elderflower, and dessert two featured a creation from Restaurant Gordon Ramsay: Pecan Praline.
To take a taste of Gordon Ramsay Restaurants way with them, guests were served with salted caramel chocolates and Eden Mill's Sauternes-aged Gin as a thank you for their attendance.