Restaurant 1890 wins Best Use of Coravin at the Wine List Confidential Awards
Friday 5 August 2022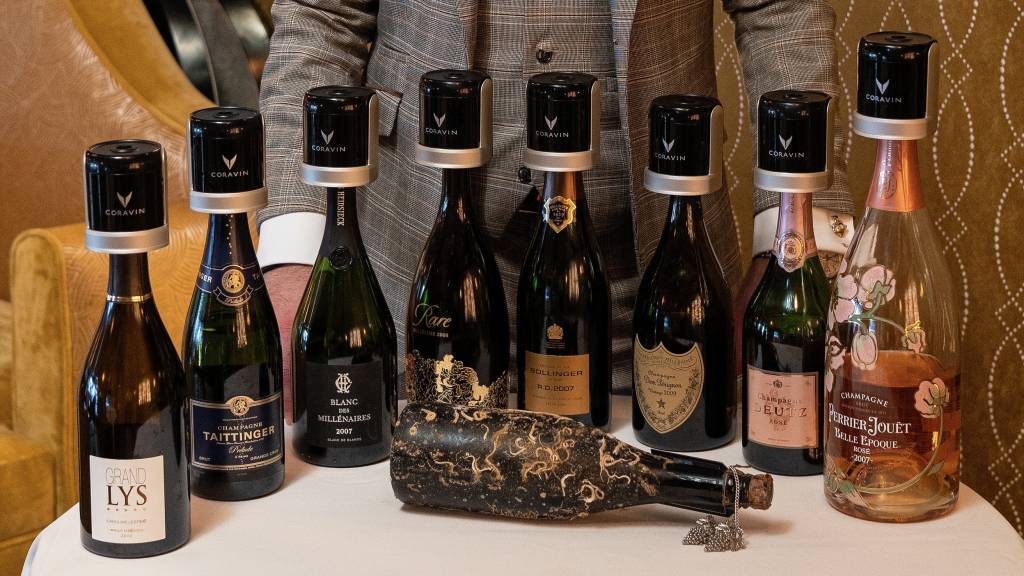 Restaurant 1890 by Gordon Ramsay are delighted to share the news that they have won a prestigious Wine List Confidential Award for Best Use of a Coravin in the Wine List Confidential guide.
Revolutionising the way guests order and drink wine, the ground breaking new wine preservation system, Coravin is a rare pleasure to try an expensive wine by the glass. Most bottles over £100 are sold as just that, a bottle. However, an invention from Greg Lambrecht means the woes of oxygenation and wines going bad may become a thing of the past.
What Is A Coravin?
The Coravin works by injecting argon, an inert gas into the bottle before ejecting the wine through a fine, medical grade needle. This prevents any oxidation of the wine, which could ruin a wine's development. Once the device is removed from the cork, the only evidence is a tiny hole in the top of the capsule as the cork reseals itself.
The Wine List Confidential is a guide to the latest trends in wine-led establishments, evaluating the top 100 best restaurants and wine lists in the UK and Ireland, judged by size, range, value, originality and experience.
The Restaurant 1890 team are honoured to be able to offer such iconic wines by the glass to guests. Highlights from the list include, Champagne Pol Roger Cuvée Sir Winston Churchill (2012), Taittinger Comtes de Champagne (2011), Chevalier-Montrachet Grand Cru Domaine Leflaive (2005) and Château Margaux 1er Grand Cru Classé (1997).
Restaurant 1890, situated in the heart of The Savoy, also offers a selection of signature and classic cocktails, to be enjoyed in the stunning and intimate bar area located in the heart of The Savoy. 

The wines are expertly paired by Head Sommelier, Emanuel Pesqueira, who is also a trained chef and has over 20 years' experience in the industry. Inspired by Master Sommelier, Eric Zwiebel, Emanuel is all about how wine can make you feel after the first sip. This liquid has taken him to science, history, tradition, and even to nature. He believes that drinking wine is all about the experience and the memories, and brings this passion to Restaurant 1890 for each and every guest to enjoy.
To experience Emanuel and the team in action and sample some of these incredible and rare wines along with unforgettable dishes, book to table today to watch this wonderful wine preservation system in action.