GORDON RAMSAY RETURNS TO DUBAI TO CELEBRATE BREAD STREET KITCHEN & BAR'S FIRST ANNIVERSARY
Monday 3 October 2016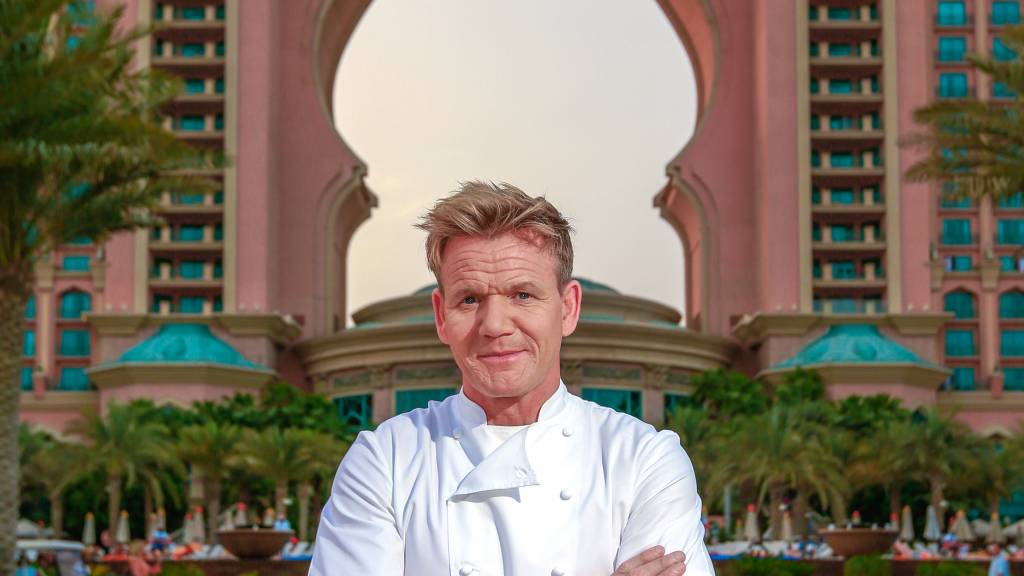 Gordon Ramsay returns to Dubai this October in celebration of Bread Street Kitchen & Bar's first year anniversary. From the Thursday 20th to Friday 21st October, the restaurant, situated at Atlantis, The Palm, will host a series of exclusive and exciting events with special guest appearances by the celebrity chef.
Celebrations will take place over two evening events on the 20th and 21st October, whereby from 7pm,  guests can enjoy welcome bubbles and canapés, followed by a three-course menu with wine pairing of Bread Street Kitchen favourites, designed by Gordon himself. For AED550 per person, signature dishes will include a King Crab and Lobster Cocktail to start, followed by Beef Wellington with Truffle Mash and Honey Roasted Carrots and a trio of desserts to finish, including Bread and Butter Ice Cream.  Paired wines will be included with the starter and main course, with a special signature cocktail with dessert.
On the afternoon of Friday 21st October, celebrations will continue with the Family Brunch at Bread Street Kitchen, with the party package including children friendly entertainment, music by a street style busker and free entry to The Lost Chambers Aquarium. From 12:30pm-4:00pm, guests can enjoy a delicious menu of British European inspired cuisine, for just 95 AED per child and 395 AED per adult including house beverages, parents can relax as children take part in creative cooking master classes and arts and crafts activities.
Bread Street Kitchen & Bar is Gordon Ramsay's fourth outpost of the popular London Eatery and his biggest and busiest restaurant globally.  The restaurant offers a high quality, yet informal dining experience with a British, European influenced menu.