Popping Candy & Strawberry Cheesecake Recipe
Friday 17 July 2015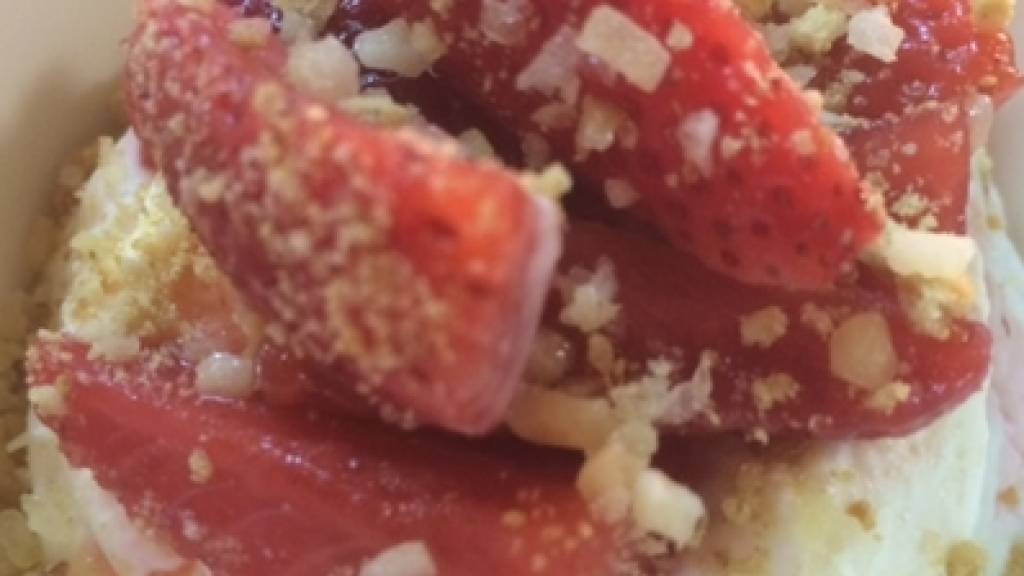 This recipe for Popping Candy & Strawberry Cheesecake was developed by the head chef at Gordon Ramsay's maze Grill Mayfair restaurant.
Prep time: 30 mins
Cook time: n/a
Total time: 30 mins
Yield: 1 individual cheesecake
INGREDIENTS:
- 250g Cream Cheese
- 100ml Double cream
- 75g Caster sugar
- 1 vanilla pod
- 100g crème fraiche
- 4 digestive biscuits
- 1 tablespoon of porridge oats
- 50g unsalted butter melted
- 1 punnet of strawberries
- 100g sugar 100ml water mix
- 2 pkts Popping candy sachets
Directions:
- Mix the cream cheese, crème fraiche together.
- Add the whipped cream with sugar and vanilla, and fold with the cream cheese mix.
- Crush the digestives and mix with porridge oats and butter and place into the serving bowls, then pipe the mix into the bowls.
- Take the punnet of strawberries and remove the stalks, poach in the sugar water mix, and allow to cool, then spoon over the cheesecake mix.
- Sprinkle the remaining crumb and the popping candy on top of the cheesecakes.