Roast Duck Breast with Confit Duck Leg Recipe
Friday 31 July 2015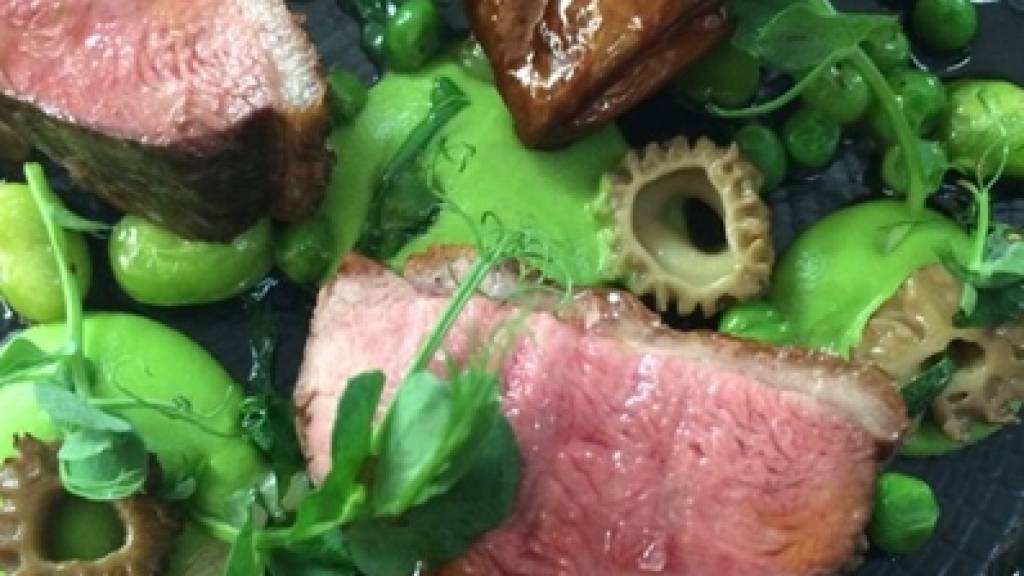 This recipe for roast duck breast with confit duck leg, morels, peas & broad beans was developed by the head chef at Gordon Ramsay's maze restaurant.
Prep time: 10 mins
Cook time: 2.5 hours
Total time: 2 hours 40 mins
Yield: Serves 4 
Ingredients:
- 4 duck breasts
- 4 duck legs
- 300ml Duck fat
- 100g fresh morels
- 1 pkt of pea shoots
- 200g garden peas
- 200g broad beans
- 250g butter
- 250g frozen peas
Directions:
 - Place the duck legs into a pan, and cover with the duck fat. Place a lid on top and put the pan onto a low heat for around two hours, or until the duck falls off the bone.
- Blanch the peas in seasoned boiling water and blend with half of the butter, to make a puree.
- Wash the morels thoroughly and cut into rounds, then pan fry in oil and butter and season to taste.
- Cook the peas and broad beans in seasoned water, drain, and then heat with butter in a pan.
- Roast the duck breasts skin side down, until sealed and pink in the middle.
- Plate the dish starting with the puree as a base, and then add the duck breast, peas and broad beans, then flake the duck legs off the bone whilst warm and then add the cooked morels.
- Finish the dish with the pea shoots.