Tilly Ramsay Releases First Cook Book Tilly's Kitchen Takeover
Thursday 4 May 2017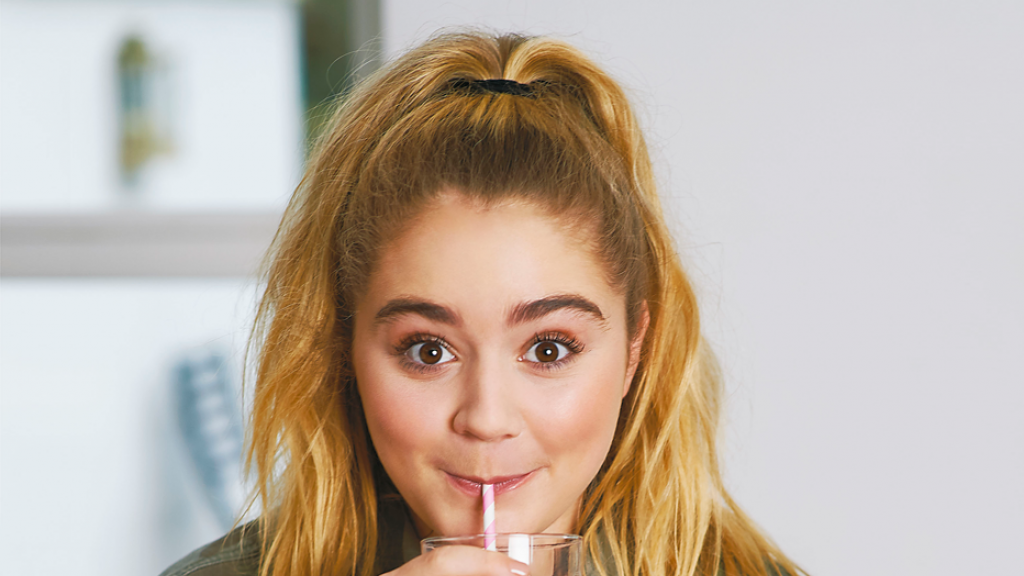 Tilly Ramsay has released her first cookbook, 'Tilly's Kitchen Takeover', published by Hodder & Stoughton.
Tilly Ramsay's first cookbook, inspired by the third series of hit CBBC cooking show Matilda & The Ramsay Bunch, includes 60 simple and tasty recipes to make for your family and friends.
Recipes in the cookbook, which offers a glimpse into Tilly's busy life in and out of the kitchen, include nourishing grilled chicken, parmesan and sun-blushed tomato skewers, and a surprising croissant and ice-cream combination. Plus, there are cooking tips and tricks from Tilly's superstar dad, Gordon Ramsay.
Tilly explains the inspiration behind the cookbook: 'When you're the youngest child in a noisy family of six, you really have to shout to get noticed. Instead of shouting, I started cooking… it is easiest to get attention by producing a really tasty dinner for everyone than it is jumping up and down making a lot of noise all the time!
'When yummy smells start to fill the house, everyone is suddenly interested in what I'm up to and they appear like magic to get a taste.
'You might have noticed that Ramsay family life is always on the go. We're all really busy with school, sports, travelling, working and shooting the TV programme. It can be really crazy but we try to sit down for meals together whenever we can.
'It's the time we can catch up and check in with each other and it's always really fun. The food is almost as important as the family time – there are always clean plates, even though no one stops talking for very long!'
For a sneak preview, head to the The Grapevine and discover Tilly Ramsay's delicious Popcorn Chicken & Prawns recipe.
Did you know Kids Eat Free in Gordon Ramsay Restaurants? Discover our family-friendly London restaurants and book today. Plus, the little ones can hone their cooking skills with Gordon Ramsay's family Gifts & Experiences, including our famous Kids Pizza Masterclasses at Bread Street Kitchen.
Tilly's Kitchen Takeover is available in shops and online from 4 May 2017 (£20.00 hardback RRP).