Christmas Gift Guide
Monday 14 December 2020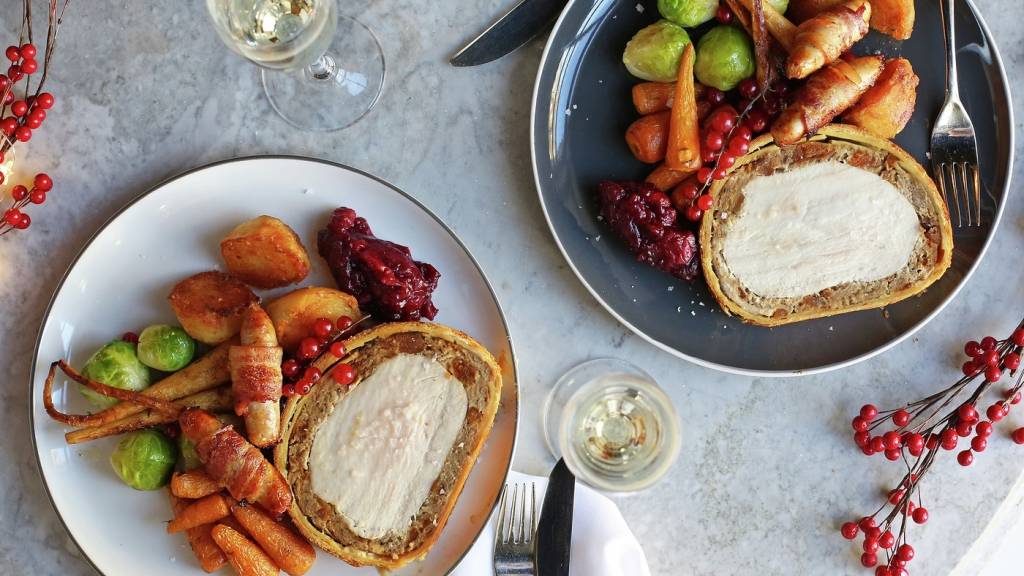 Looking for Christmas gift ideas with a bit of a difference this year? Don't worry, whether shopping for a foodie friend or treating that special someone, we've got restaurant vouchers, cooking and dining experiences for everyone.
What's more, our Gordon Ramsay vouchers are perfect for you, too: order ahead and get a fancy voucher wallet posted to you (makes wrapping a breeze), or sort any last-minute panics with an e-voucher straight to your inbox. What's more, many of our gifts are made for two, so you'll just have to tag along as well…
So let's get Christmas shopping sorted. Have a look at some of our best restaurant gift vouchers and experiences below, and give your loved ones an unusual Christmas gift that will make lasting memories far beyond the big day itself.
Christmas Gifts for Couples
Italians know a thing or two about love, and we think preparing a beautiful meal together is one of the most romantic (and fun!) things you can do, which makes a Pasta Masterclass at Union Street Café the perfect gift for two. Buon appetito!
If cooking's not their thing, then an exquisite meal prepared for them will surely fit the bill. Give them something to look forward to with a luxurious Champagne Lunch at Savoy Grill, or the ultimate restaurant gift voucher, a three Michelin-starred Meal for Two at Restaurant Gordon Ramsay.
Christmas Gifts for Your Other Half
Get in on the action with a Beef Wellington Masterclass voucher at Heddon Street Kitchen. Your partner will have the chance to learn Gordon's signature dish (who doesn't love a Welly?!) which they can share with you as part of a four-course lunch with a glass of fizz to celebrate their achievement. 
Christmas Gifts for the In-Laws
If you need to impress parents, in-laws or extended family, then one of our Savoy Grill experiences could be just the thing to earn you some brownie points. Set in the iconic London hotel, a Savoy Grill Champagne Breakfast would definitely have the 'wow' factor, or treat them to a taste of the Savoy's culinary history with the Taste of Savoy Grill seven-course tasting menu for two based on dishes by the pioneering chef, Auguste Escoffier.
Christmas Gifts for Students
What student wouldn't love Bottomless Pizza in their stocking this year? Give a Street Pizza voucher for our restaurants in St. Paul's, Southwark or Camden, and let them feast on slice after slice.
Christmas Gifts for Kids
Don't worry, we haven't forgotten the little ones this Christmas. Get budding masterchefs in the kitchen with a fun Kids Pizza Masterclass at Bread Street Kitchen, not only will they create their own pizza masterpieces with sauces and toppings galore, but you get to enjoy a Champagne brunch too. We reckon that's the perfect family day out!
Christmas Gifts for Jetsetters
Everyone will be excited by travel plans for next year, so give them an extra special send-off for their next trip with a voucher for Gordon Ramsay's Plane Food at Heathrow Terminal 5. Start the holiday feeling early with a Three-course Meal or Champagne Breakfast for Two, or let them pick up a Grab-and-go Picnic for the flight when time is tight.
And for the person who has everything...
There's always someone who is impossible to shop for, they've got the latest gadgets and fashions, but have they ever tried cooking in a Michelin-starred kitchen? We thought not. Give them the ultimate cooking experience with a Chef's Masterclass at Restaurant Gordon Ramsay (three Michelin stars) or Petrus (one Michelin star) to see how they fare cooking with some of the best chefs in the country. 
Gordon Ramsay Gift Vouchers
Still not sure what they'd like? Let them choose their own experience with a Restaurant Gift Voucher that can put towards a meal out or any of the experiences above*. Vouchers start at £30 so there's sure to be something that suits even the fussiest of friends and family members.
SHOP ALL GORDON RAMSAY GIFTS & EXPERIENCES HERE
*Monetary and set vouchers not redeemable at Gordon Ramsay Burger, Harrods.