Our Top 10 Recipes Chosen by You
Wednesday 18 March 2020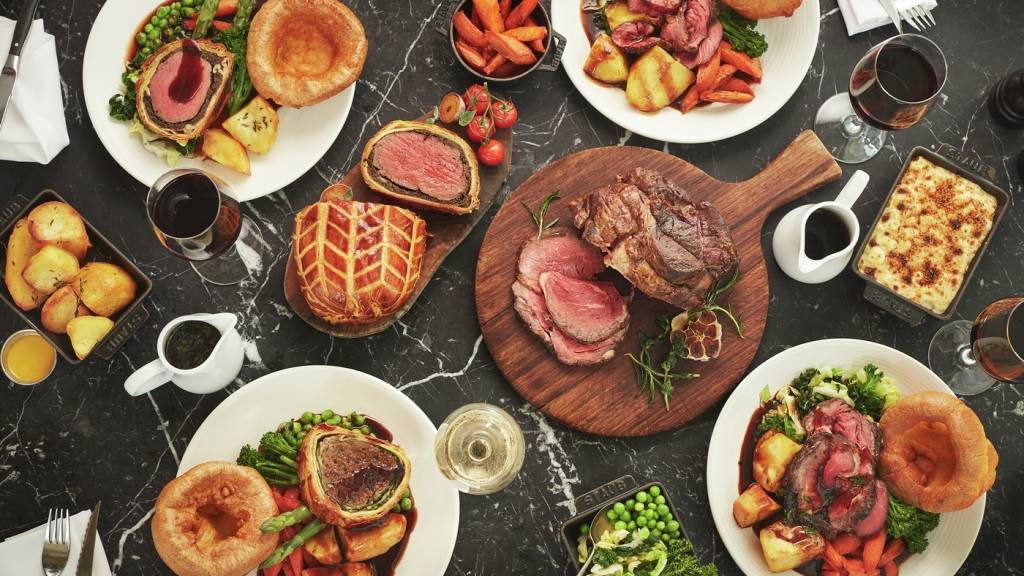 Home cooking is one of life's greatest pleasures, and our chefs love writing recipes for you to try in your own kitchen. Some of our recipes have become your firm favourites – so we thought we'd do a round up of our top ten recipes – as chosen by you! Don't forget to upload your Gordon Ramsay creations to Instagram and tag us – we'd love to see what you're creating!
10 – world's best brownies
In at number ten are the 'world's best brownies'. A bold claim, but we really do think their unctuous texture, deep chocolatey flavour, and slightly crispy edges make them the crème de la crème of the brownie world. For 15-20 of these delightful little bites, you'll need 345g dark chocolate, 200g butter, 175g caster sugar, 125g light soft brown sugar, 4 large eggs, vanilla extract, 115g plain flour, and a pinch of sea salt. Click here to get the recipe.
9 – buttermilk pancakes
Your ninth favourite recipe is a weekend breakfast classic (or weekday if you're feeling super organised). Buttermilk pancakes are thick, fluffy and taste even better when covered in your favourite toppings. If you're strapped for time in the morning, why not make the batter the night before, pour it into a clean milk bottle and leave it in the fridge to rest. If you're looking for a vegan pancake recipe – then check this one out, or stick with the classic buttermilk recipe here.
 8 – beef wellington
Gordon's signature dish had to be on the list somewhere. From the Savoy Grill to Bread Street Kitchen, Petrus to maze Grill Park Walk – this is a dish that our chefs simply love to make. It's not an easy one to do at home, but if you're up for a challenge and want to create a dinner party showstopper, or something extra special for Christmas or Easter, then the Beef Wellington is the way to go. If you don't think you're quite ready to try this at home, then why not book onto one of our Beef Wellington masterclasses? That way, you can learn from the best, then re-create confidently at home!
7 – truffle mac and cheese
If you haven't added truffle to your mac and cheese before, then you're missing out. It's as simple as that! The heady truffle really elevates the earthy flavour of this mac and cheese dish, making it the perfect accompaniment to a roast, meat dish, or simply as a main dish itself. Try mixing this recipe up by adding other ingredients you might already have in your fridge – diced bacon for saltiness, tangy spring onions, or a fresh hit of herbs would work a treat.
6 – pizza dough recipe
One of the best ways to get kids interested in cooking – making a pizza that they can decorate. Our sixth most popular recipe is this simple pizza dough from street pizza. Best of all, it only uses a few ingredients. Once you've made your base use whatever you've got in the fridge to top it – passata with a little chilli, covered in grated cheese and diced ham. Delicious. Red pesto with chargrilled red peppers and garlic? Perfect. Simply make the dough and let everyone experiment with flavour.
5 – fish and mushy peas
The British classic – delicious in a restaurant, out of the newspaper, or homemade by you. Make sure to use the best quality cod fillets (or haddock, or pollock – whatever your fishmonger has fresh) then the batter is easy – flour, rice flour, baking powder, soda water, lager, and a pinch of salt. The hardest part is deciding whether to have salt and vinegar on your chips, or dunk them into tomato ketchup! Make it here! 
4 – bsk burger
This burger combines minced short rib, minced chuck, and minced brisket to create a complex, flavourful taste – that will keep you coming back to this recipe again and again! Its simple to make and satisfying to eat – no wonder it's your fourth favourite recipe on our website!
3 – trifle
In third place, the humble trifle. Everyone knows someone who has a trifle recipe that they keep close to their chest - whether your nan makes the best ever trifle (but refuses to share the recipe) or your mum whips one up every Christmas without any instructions. We've got a recipe that you can turn into your signature dessert, combining layers of sponge fingers, raspberry jelly, custard, and fresh raspberries, with plenty of grated dark chocolate and cream. It's not one for the faint-hearted but it is a real winner at dinner parties!
2 – scrambled eggs
Taking the silver medal, scrambled eggs. This dish is super simple (another great one to teach the kids) but it can be difficult to settle on the perfect way to make scrambled eggs. Luckily, Gordon is an expert. Instead of just scrambling eggs with a little butter, he goes all out with crème fraiche, chives, salt and pepper, and free-range eggs. Not only do free range or organic hens have a better quality of life, they also produce much tastier eggs – so it's a win, win. Try your scrambled eggs on toast with avocado, on a bagel with smoked salmon, or with a side of spinach and spicy chorizo.
1 – Yorkshire puddings
Unsurprisingly, the most popular recipe on our website, is for Yorkshire Puddings. Crispy, fluffy, and tall is how a Yorkshire should be – but getting there takes a great recipe (and a bit of practice). To make 8 large Yorkshires, you'll need 3 large eggs, 125g plain flour, a pinch of sea salt, 150ml whole milk and some vegetable oil. If you want to make smaller ones, put 1 teaspoon of vegetable oil into each hole of a deep muffin tin (each cup measuring about 7cm diameter x 2.5cm deep), then heat up as described in step 2, before pouring in the batter. Bake the Yorkshires for 12-15 minutes.
You can find the recipe for them here, and take a look at all of our other roast recipes while you're at it!