Cooking with Beer
Wednesday 16 March 2016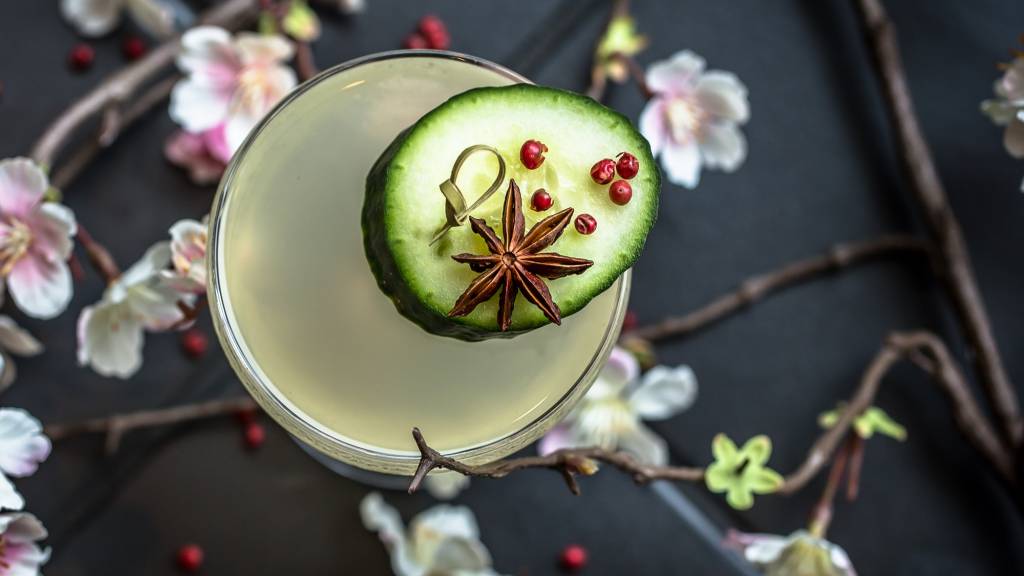 St Patrick's Day, when many a pint is raised in tribute, reminds us what a terrific ingredient beer is in the kitchen. 
Or if you're just after a refreshing St Paddy's Day drink, join us at a Gordon Ramsay Restaurant to raise and glass and celebrate in true Irish style. Why not try a vivid leprechaun cocktail at Bread Street Kitchen in St Paul's? Book your table now to ensure you don't miss out!  
Join us for St Patrick's Day
For St Patrick's Day in London on Thursday 17 March, The Narrow's special menu includes Guinness and chocolate cake with whisky cream. In recent years Guinness and chocolate has become a modern classic combination. The creamy malt, chocolate and coffee notes of the stout match perfectly the dark smoothness of chocolate.
'Our chocolate Guinness cake has a good balance of sweet and bitter,' says The Narrow's chef Gerald Mirey. 'The taste of the beer isn't too strong as the sweetness of the chocolate smooths over it.'
In Gerald's recipe, sour cream adds a little richness and keeps the crumb tender. The result is deep in flavour and beautifully moist.
At The Narrow, we always have a comforting beef and stout pie on the bar menu; beer-battered haddock too.
View The Narrow's St Patrick's Day Menu or book a table
At York & Albany in Camden, Will Stanyer is spinning stout + chocolate a little differently, featuring chocolate brownie with Guinness sorbet on the St Patrick's Day specials. It's a grown up pudding to be sure, to be sure! At other times of the year you might find him whipping up a Stella Artois sorbet.
Will loves his beer recipes. He recommends using Guinness instead of water or milk in your favourite bread dough  – 'There's no denying the natural yeast in beer gives bread an amazing flavour,' he says – while for beer-braised shin of beef, he prefers pale ale.
Mostly Will favours local brews. Camden Town Brewery's Camden Wit, a Belgian-style white beer used for York & Albany's famous beer-battered fish, is brewed just 15 minutes' walk away.
'Gentleman's Wit is also flavoured with lemon and bergamot, which naturally lend themselves to fish and chips,' he explains.
Guy Betteridge at Heddon Street Kitchen likes cooking with London Pride, and not just because it's local. 'It has a nice dark taste,' he says. Guy uses it in both Welsh rarebit and beer-battered fish and chips. 'The flavour comes out well in our batter and the beer keeps it really nice and crisp for a long time.'
Book a table at Heddon Street Kitchen
Our Japanese food expert, Gohei Kishi of Maze Grill, likes lager for estofado de pollo, Peru's most famous home-style chicken stew. 'I often cook chicken with herbs, mirepoix and potatoes,' he says. 'Beer gives more flavour and body to the stew. Any regular lager will work but also you could substitute with wine, cider and even sake.'
Will Stanyer agrees it's good to mix things up, concluding: 'If there is a particular drink you like at home, be brave and swap it for the one in your recipe. Question the rules of cooking. Be experimental.'