Healthy Breakfast Tips & Tricks
Monday 15 January 2018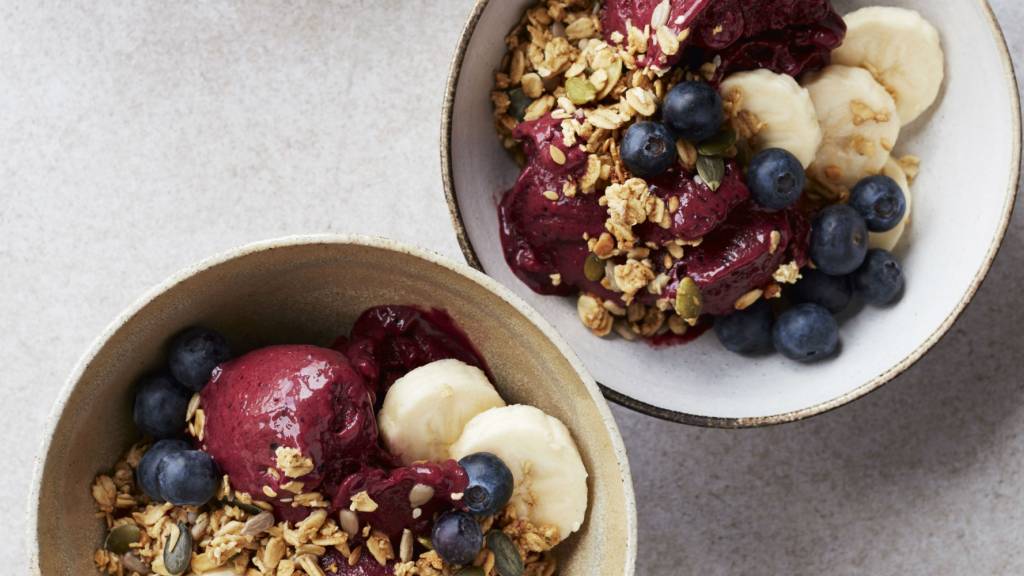 Want to make healthier decisions at breakfast? These tips and tricks inspired from Gordon Ramsay's book Ultimate Fit Food are here to help.
We've all been told that breakfast is the most important meal of the day, but did you know that people who start with a healthy breakfast are more likely to remain consistent with their food choices throughout?
There's a common misconception that a healthy breakfast is a boring one, but don't fret. We're here to offer a helping hand with these tips and tricks, inspired by Gordon Ramsay's book Ultimate Fit Food ensuring you can start your day on a winner!
THE POWER OF OATS
If you're looking for a wholesome breakfast you can't beat a helping of porridge, especially on those cold winter mornings. Mix things up by introducing different variations with flavours and toppings, such as apple-pie spices or dates, to ensure no morning is the same.
Looking for an on-the-go breakfast option? 'Adding oats and flaxseeds to a fruit smoothie will not only help you feel fuller for longer but will also slow down the rate at which the natural sugars from the fruit hit your system, helping to avoid peaks and troughs in blood sugar levels for the rest of the day' says Gordon.
PREP THE NIGHT BEFORE
Always in a rush in the morning or simply looking for an excuse to stay in bed longer?  'Preparing your breakfast the night before is a clever way to help you make a sensible decision when you're hungry first thing' says Gordon.
Whether it is preparing your smoothie or juice the night before or indulging in some overnight oats, preparation really is key. To avoid the additives and sugars you find in traditional varieties, you could even make your own healthy raspberry chia seed jam (it's quick and easy too!), meaning all you have to do is make toast before you run out the door.
DON'T AVOID CARBS
Believe it or not, carbs are not the enemy, especially if you're training or exercising. Indulging in a carb-rich breakfast early in the morning on the day of a workout or training event is just what you need to maximise your glycogen levels.
It is however important to know the different between good and bad carbs, 'so-called'good' carbs are also known as complex carbohydrates because they are relatively difficult for the body to digest' says Gordon.
'Bad' carbs, on the other hand, are known as simple carbs and are either naturally very easy to digest (e.g. sugar) or have been processed or cooked in a way that removes all the good stuff that usually slows down digestion.'
A breakfast packed with good carbs will provide you a wide range of vitamins and minerals that will make you feel fuller of longer whilst slowly releasing energy over time. But don't be fooled these healthy carbs can still be incorporated into a delicious indulgent breakfast, like within peanut butter and raspberry jam gluten free pancakes or a frozen berry acai bowl.
Looking for healthy lunch or dinner option to follow? Join us at Heddon Street Kitchen this January to try our Ultimate Fit Food inspired specials, the perfect excuse to dine out and eat well!
Recipes extracted from Gordon Ramsay's Ultimate Fit Food by Gordon Ramsay, published by Hodder & Stoughton, out 4th January, £25
Photographer to credit: Jamie Orlando Smith