The Art Of Gourmet Pizza Making
Friday 12 January 2018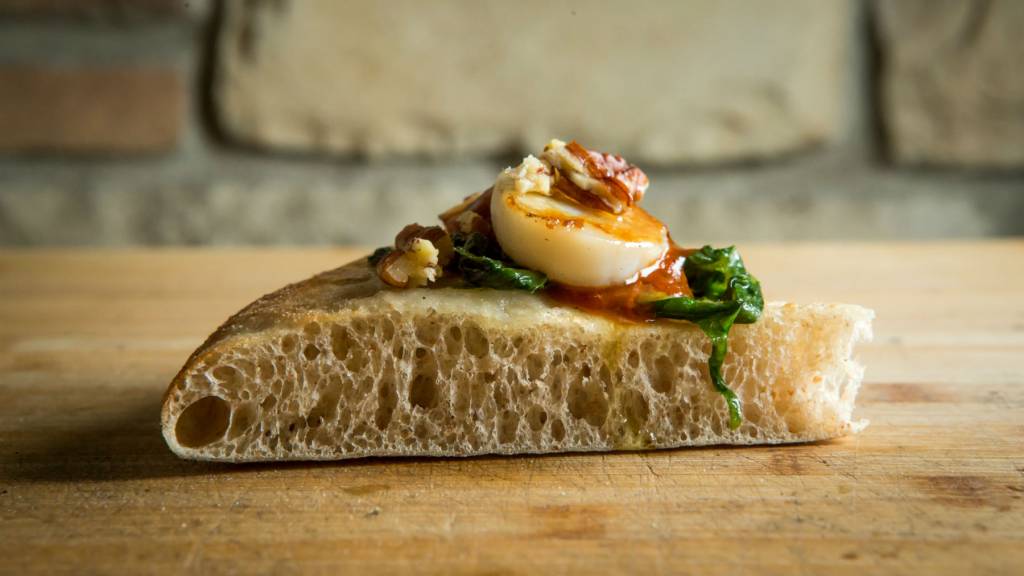 Inspired by the latest trend in pizza, we catch up with Matteo Attianese to discuss what it takes to create this contemporary twist on a classic Italian dish, ahead of the Italian Pizza Tasting Event at Union Street Café.
This February Union Street Café created a six-course pizza menu, showcasing a gourmet pizza trend taking hold in Italy and coinciding with our celebrations of National Pizza Day on 9th February 2018.
The new trend sees fine dining and pizza collide, as bespoke dough recipes are paired with the finest ingredients. Italian dough expert, Matteo Attianese, joined Union Street Café Head Chef and old-friend Davide Degiovanni for one night only, to create unique dough bases for Davide's dishes.
We caught up with Matteo Attianese, the dough-master to discuss his appetite for this innovative pizza trend.
FOR THE LOVE OF PIZZA
Matteo's passion for pizza is clear from the offset, originally training as a pastry chef 10 years ago, he's proud to credit his vast experience across different forms of dough as the inspiration for his take on the gourmet trend.
A graduate from the University of Pizza, where 'They teach you everything, from the importance of dough, yeast and ovens', it was here he met Simone Padoean the inventor of this pioneering trend.
The gourmet trend itself was started by Simone, 10 years ago when he started breaking boundaries – playing with the ratio of flour, water and dough in his recipes.
Matteo's love for pizza however stretches much further than his time at the school, with his parents owning their own pizzeria.
'It is part of the history and story of Italy, it is one the most important meals and should never be treated as an easy dish that is not created with respect' says Matteo.
'I grew up eating pizza three times a week, and it's not fair to not put effort into a meal that is such a staple part of many Italian's diet'.
One thing that stands clear is his passion to keep this traditional dish alive 'I believe it is important to respect the art of making pizza, whilst reinventing it to ensure it remains modern and innovative', it is this way of thinking that inspired the pizza tasting menu, whilst also fuelling his desire to think of new and innovative improvements for this simple dish every day.
IT'S ALL IN THE DOUGH
Across the six-course tasting menu showcased at Union Street Café, three different types of dough are incorporated into the menu.
'Every dough cooks in a different way, impacting the taste and consistency of each course' says Matteo.
The ratio of water to flour plays a huge role, with a higher quantity creating a lighter and crunchier base due to the water evaporating and rising the dough. This can be seen across the event's tasting menu with the Romana (85% water) holding a crunchier consistency when compared to the 'Fritta' (60% water).
Flour itself also plays an important role, 'Each dough is made using a special blend, incorporating three different types of stoneground, wholemeal flour – never use white flour as it impacts the taste and flavour!' say Matteo.
'Always respect your recipe, never compromise. It's important to always use the freshest ingredients, including tomatoes and mozzarella and the best flour.'