Master The Grill with our BBQ Tips
Friday 5 July 2019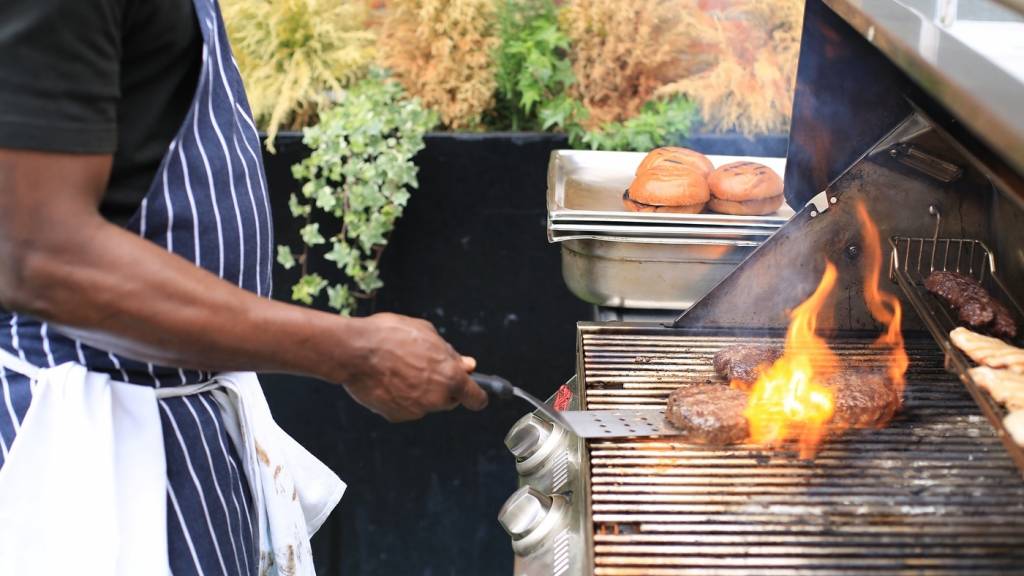 Fancy yourself as master of the grill? Take your barbecue to the next level with our pro BBQ tips.
LET THE FLAMES BEGIN
Our first number one BBQ tip? Switching fuel – ideally to speciality wood chips. Popping down to the garage for briquettes may be convenient, but to make something taste great on the BBQ at home your choice of fuel is key!
You want something that burns efficiently but also has a nice flavour. Don't panic: there's no right or wrong, our favourites in the UK are apple and pear woods, and the sweeter almond wood in the USA.
Indigenous woods of other countries can give recipes from those places a beguiling authenticity. Cooking yakitori? You'll find Japanese barbecue woods super-clean and efficient. Hickory is perfect for American dishes.
RUB-A-DUB-DUB
Take every opportunity to introduce flavour into you BBQ dishes. Sure, steak on charcoal tastes nice, but if you use a rub or marinade before grilling it over quality charcoal or wood, then glaze it with a special sauce or stock, you wind up with something ten times better.
Try this BBQ smoke pork ribs recipe, which starts with steeping the meat in brine spiced with star anise and cinnamon. Then comes a dry spice rub and, during grilling, the ribs are basted with apple, mustard and maple glaze.
Remember, you're not restricted to red meats either. This flavour-loaded octopus recipe features the tentacles braised in an Asian master stock, before being rubbed with green harissa paste and finally cooked over embers.
Browse all BBQ recipes here.
GET SOME CLOSURE
BBQ tip #3: if your barbecue has a lid, use it! Covering meat while cooking keeps the heat and smoke in the chamber, obviously, but also helps retain moisture. Result? Better eating for guests and a wider range of options for the chef, as you can now select bigger prime cuts and those tougher muscles that surrender best to long, slow cooking over a low heat.
Many Gordon Ramsay chefs, including those at York & Albany and London House, love the Big Green Egg, which is a super-efficient ceramic barbecue.
 ASHES VICTORY
Wrap veg such as jacket potatoes and sweetcorn in foil and leave them in the embers to smoulder. Eat them once tender or use as an ingredient for another day – blistered aubergines, for example, can be peeled and mashed into baba ganoush; blackened sweetcorn is great for salsa. And don't forget you can cook apples and bananas this way for a gorgeous post-party pud.