Improve your mid-week dinner with these unusual finds at Billingsgate Fish Market
Wednesday 9 August 2017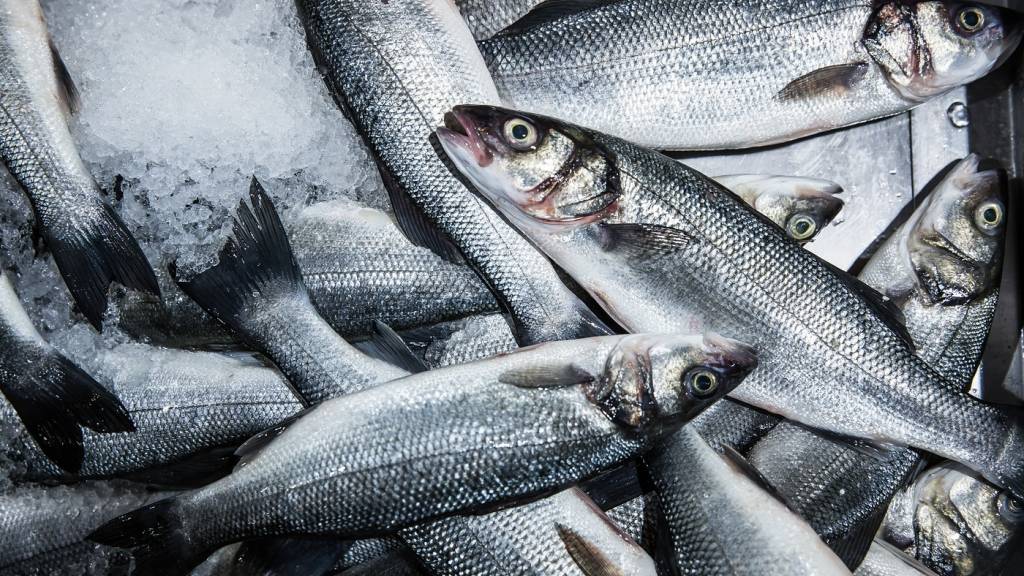 While London sleeps, Billingsgate Market is alive with the everyday bustle of selling fish. 
There's endless movement, constant yelling and a dampness that attacks your clothes and shoes. Plus, if you arrive any later than 5:30am then you may well have missed the best selection of fresh produce on offer for that day. 
Plane Food's grilled teriyaki salmon from the restaurants Grab 'N' Go picnic menu is illustrated here 
Despite all of this, Billingsgate Market is still a vital place to visit to hunt down the best fish deals of the day. The historic selling place used to be located at Billingsgate Wharf, near London Bridge, and was one of the few places to buy fish in the city when it was established in 1699.
The market has changed over the centuries and can now be found in Poplar, near the scurry of suits in Canary Wharf. Today, while people frequently transport fish from places like Brixham Market in Devon, Billingsgate Market should still be a must-visit for foodies looking for a culinary adventure in London.
Laky Zervudachi, Director of Sustainability at Direct Seafoods Limited, explains what to look for at the fish market: "It may seem surprising, but Billingsgate Market is definitely geared for visitors. What you're looking to do in the market is to check the freshness of the fish. You can identify this from shiny and bulging out eyes, as well as red gills."
He continues: "It's always worth haggling with the merchants at the fish market. Make sure you ask for the price before buying as a lot of the fish is not priced and the merchant will charge you based on whether they think you will buy a lot or a little. That's also why you must make sure you build a relationship with the supplier."
Laky also recommends that you arrive at the market at 5:30am, or before, particularly on a Saturday. He also warns that the market is closed on a Monday, while the quietest days are Wednesday and Thursday.
For an unusual mid-week dinner, Laky recommends:
Grouper
Grouper fish is an accessible fish that can be found all over the world. Thick fillets of grouper can be grilled, roasted or poached.
Mackerel
Mackerel is very under consumed in the UK, according to Laky. But some sellers at Billingsgate Fish Market specialise in smoked fish and it is recommended to keep an eye out for the smoked mackerel from those stalls. Grilling, particularly on a barbecue, is a very popular cooking method.
Cuttlefish
Cuttlefish is very popular in Mediterranean and Asian cooking, but it is not bought widely in the UK. It is frequently underrated and can be a very inexpensive alternative to squid, while the taste is similar.
Hake
Laky describes hake as 'the new cod' as it is known for being very good value. It is recommended to keep the bones and the head for stock.
So there are many reasons to plan a trip to Billingsgate Market, but you just have to make sure that you are the earliest bird to catch the best fish of the day.
The Plane Food team visited Billingsgate Market to find out more about their fresh fish supply ahead of the restaurant's re-opening this summer. To discover more, click here or to book a table today.