Amilla Fushi teams up with Bread Street Kitchen for Maldives pop-up
Thursday 14 December 2017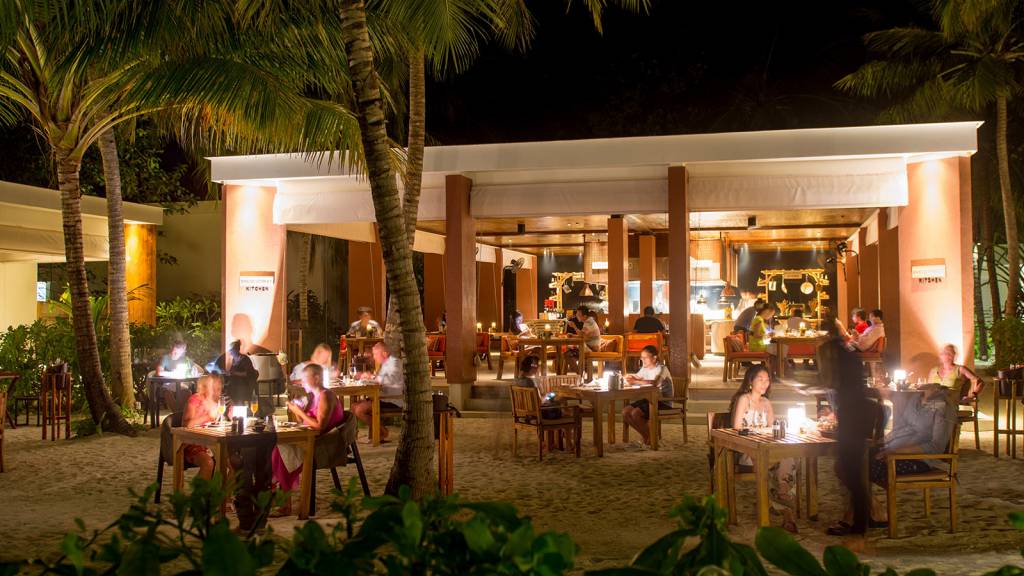 Our Bread Street Kitchen concept recently popped up in the Maldives in a collaboration with exclusive luxury resort, Amilla Fushi, adding to the existing worldwide Bread Street Kitchen collection found in Hong Kong, Singapore, Dubai and London.
With further properties opening in the next 12 months, the Bread Street Kitchen concept continues to be globally inspired, delivering the best local produce in each fantastic location.
The pop up's menu at Amilla Fushi featured signature dishes from Bread Street Kitchen, many of which were given unique Maldivian twists. Grass-fed meats cooked on an open flame grill sat alongside classics recreated using local ingredients, such as Red Snapper carpaccio, ginger dressing, horseradish, avocado and wakame; spicy tuna tartare with chilli garlic, sesame oil, spring onions and wonton crisps; Chermoula spiced prawns with pickled veg, shallots, celery and chilli dressing, and a compressed Bombay Gin watermelon salad. The Bread Street Kitchen Amilla Fushi also offered a daily fish special. Our chefs hand picked a fish that had come in on the boats and created a bespoke fish dish each day.
The Bread Street Kitchen cocktail list was also given a Maldivian makeover, bringing tropical flavours into classic cocktails. Mouth-watering cocktails created especially for the event included It's About Thyme, a refreshing vodka-based cocktail with Limoncello, thyme syrup, Champagne and lemon foam, the fruity Grey Goose Royal, with Grey Goose vodka, Aperol, lime, passion fruit and Testulat Brut cart d'Or and many more.
Amilla Fushi's relaxed approach to glamour has ensured its place as a favourite among elite travellers visiting the Maldives. Nowhere is its barefoot luxury approach more evident than in its chilled-out foodie hub Baazaar, which gives guests the opportunity to indulge in diverse culinary offerings from around the world whilst relaxing around one of the biggest swimming pools in the Maldives. As part of Amilla Fushi's always exciting and ever-evolving food and beverage offerings, a visiting chef's programme has been created that introduces internationally renowned culinary talents as well as world famous brands to enhance guests' island experience.
Barolo Grill at Baazaar showcased a select series of pop-ups by culinary greats with the first of four stages by the team from our celebrated London restaurant, Bread Street Kitchen and an additional Bread Street Kitchen pop-up which happened between 22 December 2017 to 10 January 2018.
The calendar of pop up events further underlines Amilla's deserved reputation for culinary excellence and creativity, complementing the sophisticated, gourmet Emperor General Store café-deli, the carefully curated fine wines and artisanal cheeses at the island's The Wine Shop & Cellar Door. Amilla's fabulous 60-cover, signature over-water restaurant Feeling Koi - brainchild of the resort's curator and CEO of the Small Maldives Island Co., Mark Hehir - showcases a selection of artfully crafted sushi, nigiri and sashimi in Japanese-inspired minimalist surroundings, with a private open-air dining room and open deck seating by the water's edge and an open kitchen.