AWARD-WINNING CHEF GORDON RAMSAY DISHES OUT TRADEMARK INSULTS WITH NEW INTERACTIVE SKILL FOR ALEXA
Wednesday 7 February 2018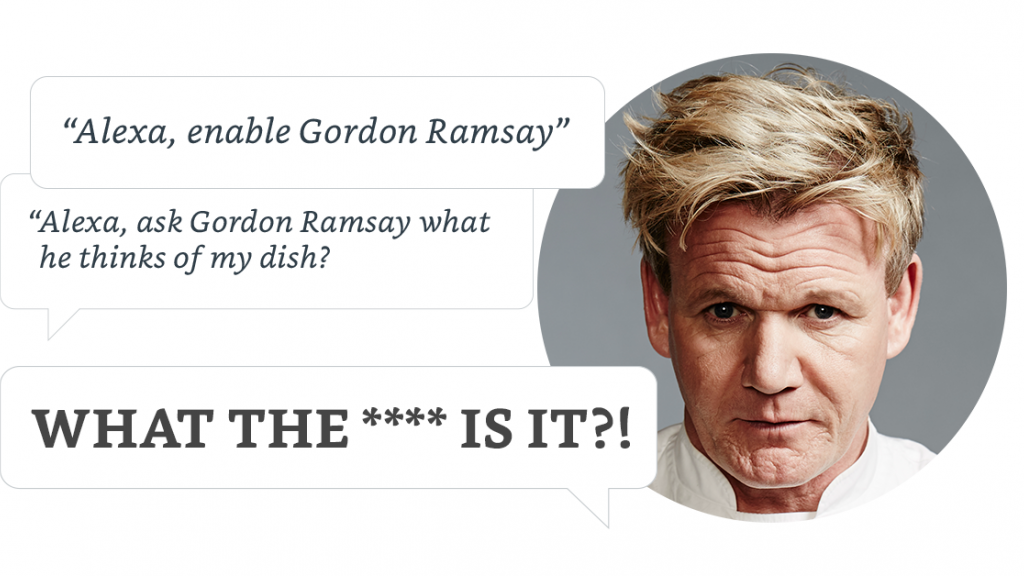 For those that caught Amazon's Super Bowl ad, they saw a glimpse of what it would be like if celebrities and personalities like Gordon Ramsay took over for Alexa. Fans of Ramsay will be pleased to learn that they will get their own chance to be critiqued by the chef thanks to a new interactive skill available now for Alexa.
Created in partnership with interactive audio company, Ground Control, the Gordon Ramsay skill is free to enable on Amazon Alexa devices and allows users to hear what it feels like to work in Chef Ramsay's kitchen and listen to him review whatever dish they've made. Ramsay has become infamous for his prolific insults on his TV shows and social media, from calling someone an "Idiot Sandwich" and a "*Bleep* Donkey," to roasting fan's photos of their food.
"I can't wait for everyone to have fun with this new skill for Amazon Alexa. I'll review any dish you throw at me." said Ramsay. "We all need to lighten up in the kitchen sometimes, don't we?!"
Ground Control's other recent skill releases include "Biden's Briefing," "Sounds Fun with Mike Epps," "Fourth Down Football Trivia with Philip Rivers," "Buzzer Beater Basketball Trivia with Karl-Anthony Towns" and "Full Count Baseball Trivia with Buster Posey." 
For the latest Gordon Ramsay news, visit the website here.