Gordon Ramsay Renovates Home of "Hell's Kitchen" Winner Christina Wilson
Tuesday 30 January 2018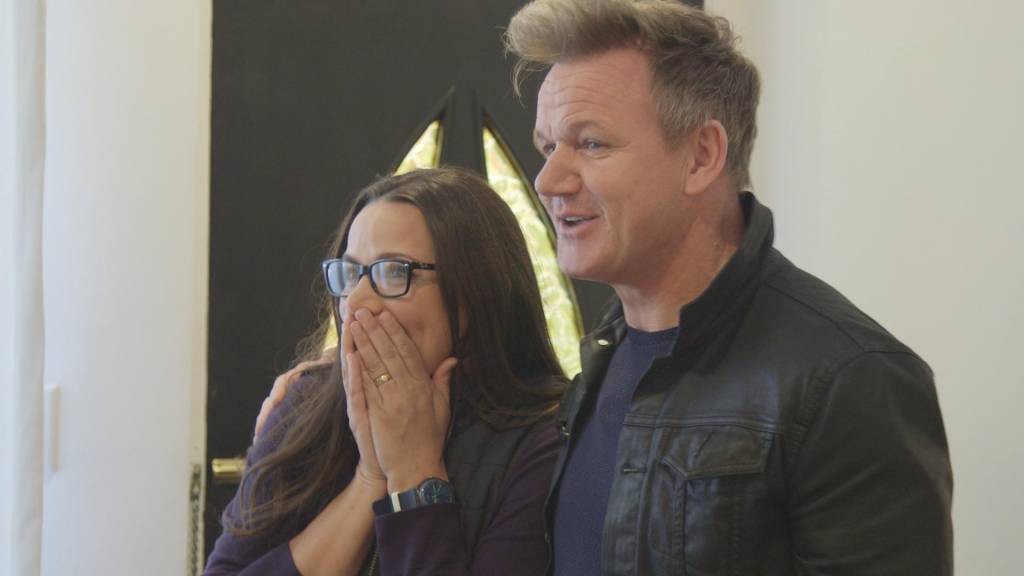 The leading platform for home remodeling and design, today released the season two premiere of "My Houzz," an online series that follows people as they renovate the home of someone meaningful to them. The first episode stars Emmy nominated, multi-Michelin star chef Gordon Ramsay as he oversees a secret home renovation for chef Christina Wilson, the Season 10 winner of FOX's "Hell's Kitchen," who's also currently part of the All Star Season 17 of the hit Fox show. The episode is available to watch now at houzz.com/myhouzz.
Wilson was the first "Hell's Kitchen" winner to be given a prestigious head chef position at Gordon Ramsay Steak in Las Vegas, and is now the Executive Chef for the Gordon Ramsay Group's restaurants in the U.S. Wilson used the earnings from her "Hell's Kitchen" win to purchase her first home in Philadelphia. The episode follows Ramsay as he coordinates a covert home renovation alongside Wilson's brother and sister-in-law, Jon and Jenny Wilson, as well as a Philadelphia-based designer from the Houzz community, Matthew Ferrarini, of Ferrarini & Co. Kitchens & Interiors.
"There's no chef more deserving than Christina Wilson," said Gordon Ramsay. "It was really special for me to be able to do this for her, as she means so much to our whole Gordon Ramsay Group family.  Her career has really come full circle, having started on "Hell's Kitchen," bought this home with the winnings, and now by my side having just opened the first "Hell's Kitchen" Restaurant in Vegas!  How perfect that she now has a brand new kitchen and her own chef's table for all her friends and family to enjoy with her!"
Earlier episodes of "MyHouzz" have featured Ashton Kutcher, Kristen Bell, Mila Kunis, Jenna Fischer, Ludacris and Kyrie Irving. Each episode documents a well-known public figure as they surprise someone who has made a difference in their life with the gift of a renovation, using Houzz throughout the journey.
More information on Ramsay's inspiration and Houzz ideabooks, as well as products and materials used in the renovation, are available on Houzz at www.houzz.com/myhouzz.
"My Houzz" was shot for Houzz by Shed Media and was executive produced by Ashton Kutcher, Pam Healey, John Hesling, Bill Gaudsmith and Dan Pierson.