It's Game on with Game Dishes at Gordon Ramsay Restaurants
Monday 7 September 2015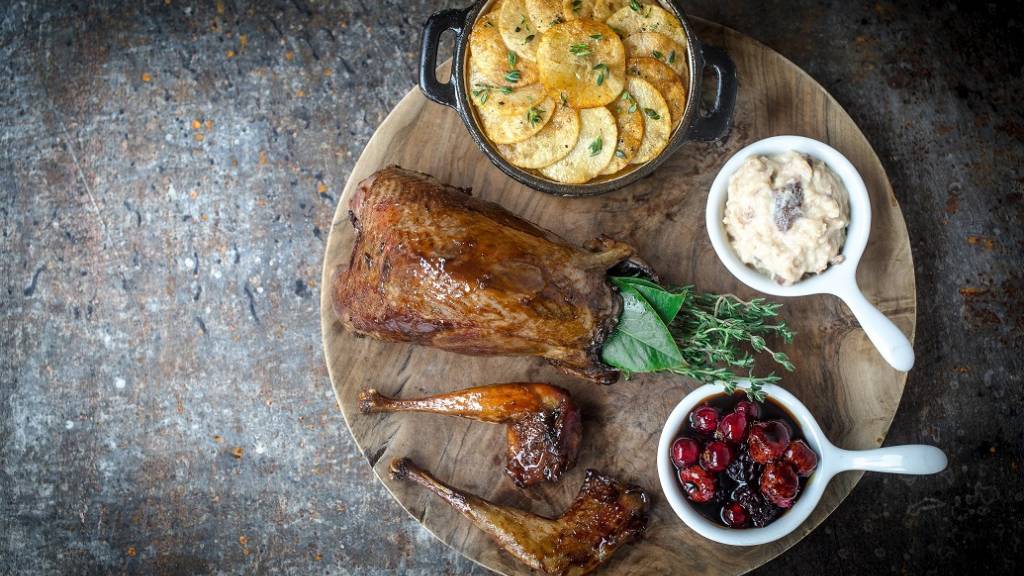 Gordon Ramsay Restaurants is serving up a succulent array of dishes in celebration of all things game this season. The Savoy Grill, maze Grill and York & Albany restaurants have put special dishes on their menus to welcome a new season of flavours.
Savoy Grill
Sample the four-course Escoffier Game Menu at the iconic Savoy Grill. Start with Scottish venison tartare topped with beetroot puree and quail's eggs before sampling pigeonneaux and parsnip tart. Enjoy Braxted Park Estate partridge crown served with game keeper's pie for the main event and finish with poached pears with chestnut ice cream on top of walnut shortbread.
Also on the menu until the end of October is glorious grouse roasted on the crown and served with pâté en croûte, roasted charlotte potatoes, port wine shallots and bread sauce.
Prices: Escoffier Game Menu £45 per person; Grouse £36 per person.
Book a table at Savoy Grill.
Maze Grill
The maze Grill trio of restaurants have added a whole roasted crown of grouse and slow cooked leg to their menus. Enjoy roasted grouse with a swede and potato hot pot, malted sourdough bread sauce and forest berry sauce on the side. 
Price: £35 per person.
Book a table at maze Grill Mayfair, maze Grill Park Walk or maze Grill Royal Hospital Road.
York & Albany
Nestled just beyond the old royal hunting grounds, York & Albany serves a five course menu starting with game consommé with shimeji mushrooms followed by red deer carpaccio with blackberry dill and hazelnut. Enjoy a main course of mallard served with celeriac purée, beetroot, kale and juniper before finishing with yoghurt and damson ripple with black pepper and a blackcurrant trifle.
Book a table at York & Albany.