Lucky Cat's Hotly Anticipated Menu Unveiled
Thursday 14 March 2019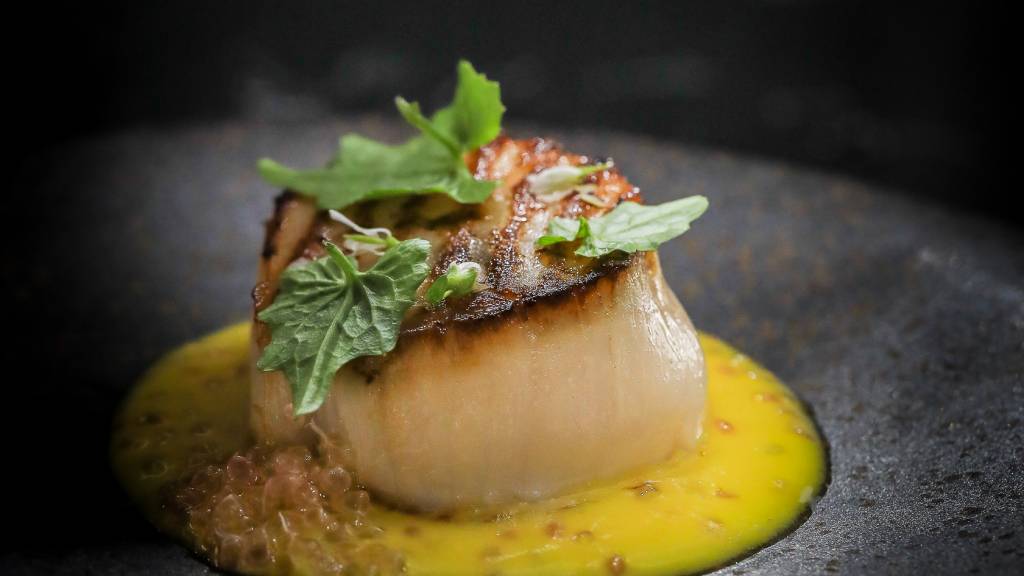 Following the announcement of Gordon Ramsay's brand-new Mayfair restaurant, Lucky Cat, set to open in summer 2019, Gordon Ramsay Restaurants has shared some of the menu highlights that guests can look forward to experiencing at the vibrant Asian Eating House and late-night lounge. 
Lucky Cat's beautifully crafted menu has been curated by Gordon Ramsay and his Executive Chef, Ben Orpwood, with each dish designed to be shared socially at the centre of the table. Calling on experiences and inspiration from trips to the Far East, the menu features Asian small plate classics and Robata grilled dishes. With a focus on using Asian ingredients and cooking techniques in new ways, the eclectic menu features dishes such as Seared Otoro with House Soy, Wakame Oil and Baby Kale and Orkney Scallop, Yuzu & Sweetcorn Hot Sauce, Wasabi Leaf and Finger Lime, which uses Yuzu in a completely different way and will incorporate Wasabi leaves that will be grown in the restaurant's own kitchen.
Lucky Cat will offer a seasonal take on a Chawan Mushi, a savoury custard steamed and finished with flavours such as truffle, mushrooms or caviar to name a few. The desserts will showcase the pastry team's creativity, with dishes such as Passion Fruit & Yuzu Soufflé with Lemongrass & Ginger Sorbet, and Yum Baba, Robata Roasted Pineapples & Coconut Chantilly – an Asian spin on the classic Rum Baba, a favourite at many Gordon Ramsay restaurants.  
Every table in the house will offer an exciting perspective on the stunning design and an opportunity for guests to absorb each element of the restaurant. Standout features include the Raw Bar, where guests can enjoy sushi and sashimi as they interact with the chefs working behind it, whilst the Chef's Tables, situated in the heart of the venue, invite guests to choose from a bespoke, seasonal menu whilst savouring the theatre of watching the team of expert chefs at work.
Meanwhile, the cocktail menu puts a creative spin on well-known classics, using Asian ingredients to add flavour and flair. Guests can find the White Geisha, a heady mixture of Vodka, sake syrup, yuzu and egg white with a portrait of a Geisha on top, whilst those seeking good fortune can plump for the Jade, a mix of green tea infused gin, Sauvignon Blanc syrup, lime juice, egg white, and matcha tea, inspired by the precious stone considered by many to bring good luck to the owner. For those feeling fortunate, the Lucky Negroni is served over hand carved ice; however, the rest is left to fate, with the role of three dice determining the flavour combination the guest is destined for from the selection of gins, vermouths and bitters on offer. With 216 possible combinations, the guest is likely to experience something different every time they visit.
Lucky Cat will also offer a superb selection of Japanese gins and over 40 premium sakes, alongside wine, beer and whisky. There will also be a selection of loose-leaf teas on offer, hailing from South East Asia and Vietnam.
Gordon Ramsay says of the venture:
"Lucky Cat has been a long-time vision for me and I can't wait to bring it to life. I've toured and worked in much of Asia over the years and the culture, the flavours and the incredible cooking, never fail to inspire me. We've got a great team on the project and we're ready to bring something really special to London this summer." 
To sign up for more information, please head to the website: www.luckycat.co.uk and follow Lucky Cat on Facebook, Instagram and Twitter: 
Facebook: @luckycatbygordonramsay
Instagram: @luckycatbygordonramsay
Twitter: @luckycatgr