Savoy Grill Arnold Bennett Omelette Recipe
Tuesday 4 August 2015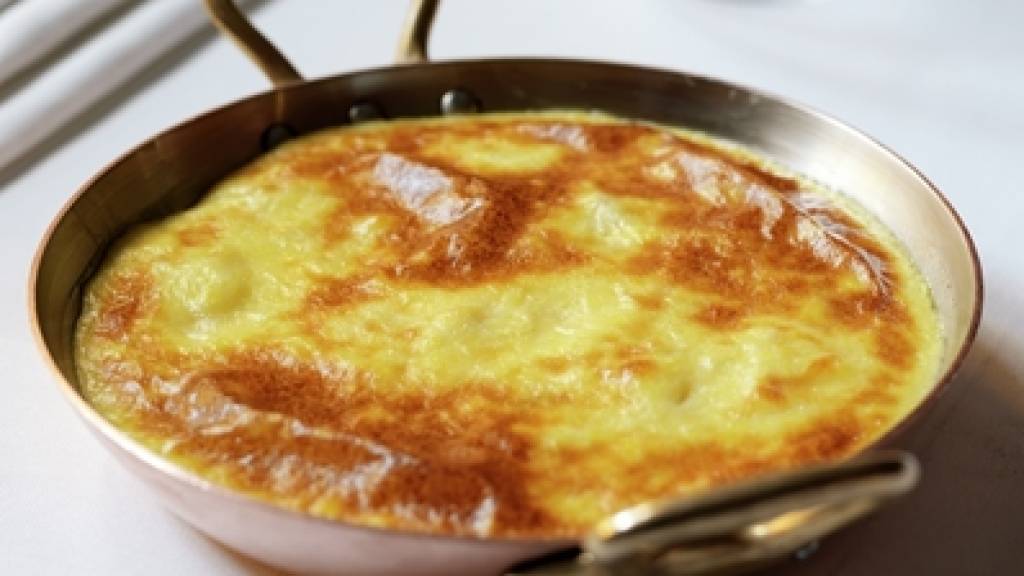 This recipe for an Arnold Bennett Omelette was developed by the head chef at Gordon Ramsay's Savoy Grill restaurant.
Prep time: 20 mins
Cook time: 10 mins
Total time: 30 mins
Yield: Serves 2 
Ingredients:
- 400ml milk
- 3 cloves of garlic
- 300g smoked haddock (un-stained)
- 20g butter
- 20g plain flour
- 3 large eggs
- 1 sprig of thyme
- 1/2 teaspoon Dijon mustard
- Cheddar cheese
- Gruyere cheese
- Chopped chives
- Chopped parsley
Directions:
- For the smoked haddock, bring to a simmer about 400ml of milk along with 3 crushed cloves of garlic and sprig of thyme.
- Add the fish and cook for around 3 minutes or until the haddock starts to flake.
- Be careful not to over cook as it will become dry.
- Drain off the fish reserving the milk and flake up the fish into nice big pieces.
- With the cooking milk from the fish make a white sauce with 200ml of the milk, 20g butter and 20g plain flour
- Enhance the flavour with half a teaspoon of Dijon mustard, salt pepper and a few scrapes of nutmeg.
- Cool the sauce slightly and add the haddock flakes.
- Stir lightly being careful not to break up the fish too much.
- If the sauce is too thick, add a little more of the milk.
- To cook the omelette, break 3 large eggs into a well buttered skillet pan, season and stir then let the egg cook out to form the omelette base.
- Remove from the heat and sprinkle on grated cheddar cheese and gruyere cheese then add the haddock sauce mix to evenly cover the omelette.
- Sprinkle with a little more cheese and then place under a hot grill until lightly golden and bubbling.
- Finish with some chopped chives and parsley and serve from straight from the pan.