Union Street Café's one-off Gourmet Pizza Tasting Night
Wednesday 10 January 2018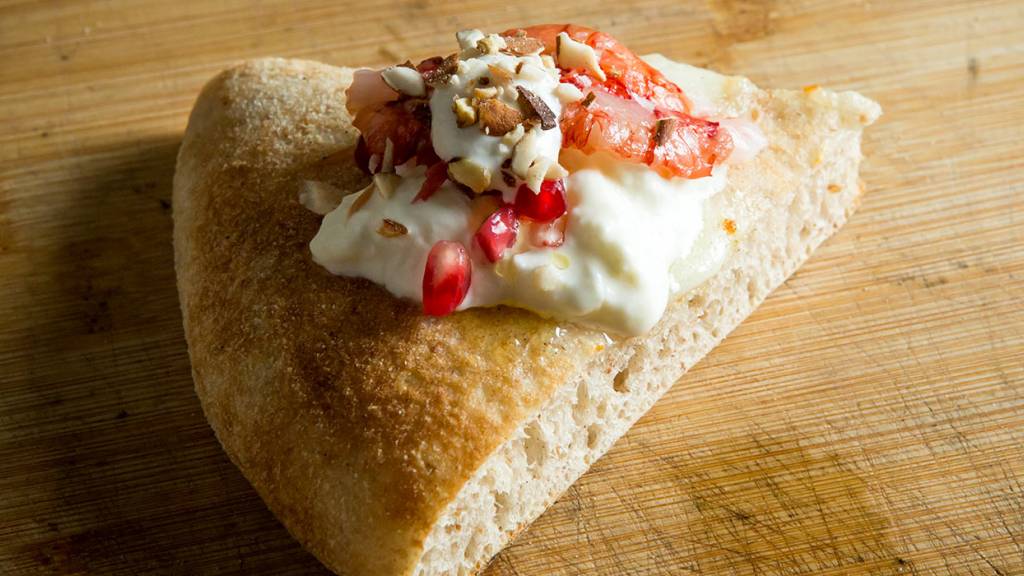 Union Street Café collaborates with award-winning Italian dough expert for a one-off Pizza discovery experience, ahead of National Pizza Day. 
On 6th February, Gordon Ramsay's Union Street Café will bring a gourmet pizza trend taking hold in Italy, to London. The new trend sees the worlds of fine dining and pizza collide, as bespoke dough recipes are paired with finest ingredients. Italian dough expert, Matteo Attianese, will join Union Street Café Head Chef and old-friend Davide Degiovanni for one night only to create a 6-course pizza tasting menu, which takes guests on a journey to discover this new style of pizza, ahead of the national celebration of the dish on 9th February.
Having first worked together seventeen years ago, Davide Degiovanni and Matteo Attianese are reuniting for an unforgettable evening, working side by side to create a 6-course pizza tasting menu which will showcase the emerging trend taking hold of Italy. Ranked within the top 10 best pizza restaurants in Italy in the prestigious Gambero Rosso Guide, La Cascina dei Sapori showcases the finest dough-making, for which Matteo Attianese is an expert in and has become known for. Davide Degiovanni will be working alongside Matteo, pairing his exceptional, innovative dishes to the bespoke dough base Matteo has created.
The tasting menu will include 'Fritta', fried pizza dough topped with crudo of tuna, turnip tops, chilli and bergamot, 'Dal Mare' with Mediterranean octopus, stracciatella and n'duja and Dolce, a sweet dough topped with sheep's ricotta, pistachio, lemon and chocolate. Each dish served will be a small taster size, rather than the pizza sizes most are used to seeing.
Unlike any other restaurant in London, Union Street Café  is always a vibrant buzz of activity, a place for passionate Italiani in London, lovers of food, wine and conversation, a place to spend time in the company of friends and loved ones. Davide and the team bring all sides of Italy with them in both style and personality and treat every guest as if they were welcoming a friend into their home, sharing their memories of Italy with their guests. This event will be the first of its kind at Union Street Café, guests will start their experience in the subterranean Olive Grove  bar, before heading upstairs for an evening hosted personally by the chefs.
Union Street Café's Pizza Tasting Experience will be held on Tuesday, 6th of February.
The six-course tasting menu, including an aperitivo, is £35 with an optional added £15 for beer and cider pairings.