Delicious Vegetarian Recipes
Monday 14 May 2018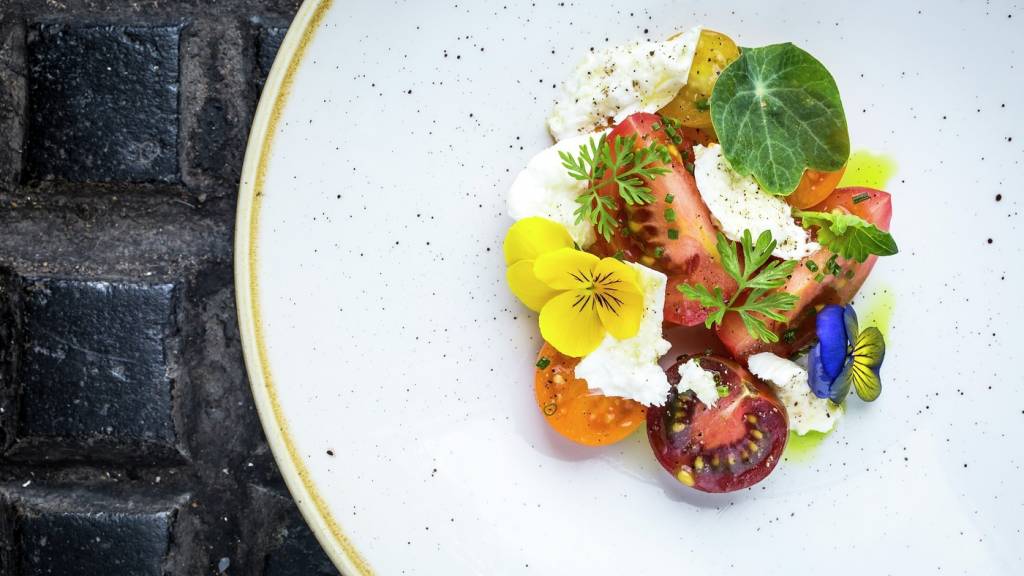 Looking for inspiration for a dish that will satisfy vegetarians and meat-lovers alike?
Whether you're a full-time veggie or are simply looking to try a delicious vegetarian dish, we've got an array of meat-free meals that are delicious and healthy.
VEGETARIAN ROAST
Sort your vegetarian Sunday Roast and join the #RoastRevolution with this recipe from The Narrow. These delicious roast vegetables and flavoursome potato rostis are what makes this recipe perfect for the whole family to enjoy (not just the veggies!)
 Recipe here. 
TRUFFLE ARANCINI
This classic Italian dish is guaranteed to fill you up. Easily transportable, enjoy them fresh from the fryer or pack them for tomorrow's lunch. Bon appetit!
Recipe here. 
HEIRLOOM TOMATOES WITH VINAIGRETTE, BURRATA & OLIVES
You can't beat a beautiful tomato salad at this time of year. Fresh from the Michelin starred kitchen at Petrus, try this home-friendly recipe of heirloom tomatoes, vinaigrette, burrata and olives for a true taste of summer.
Recipe here. 
POTATO GNOCCHI, PARMESAN SAUCE & ASPARAGUS
Inspired by the season's freshest ingredients, this recipe is an easy way to get your gnocchi fix. 
Recipe here.
WHY NOT ENJOY A MEAL OUT INSTEAD? JOIN US AT ONE OF OUR LONDON RESTAURANTS. BOOK YOUR TABLE HERE.