Easy Recipes for Christmas Party Food
Wednesday 6 December 2017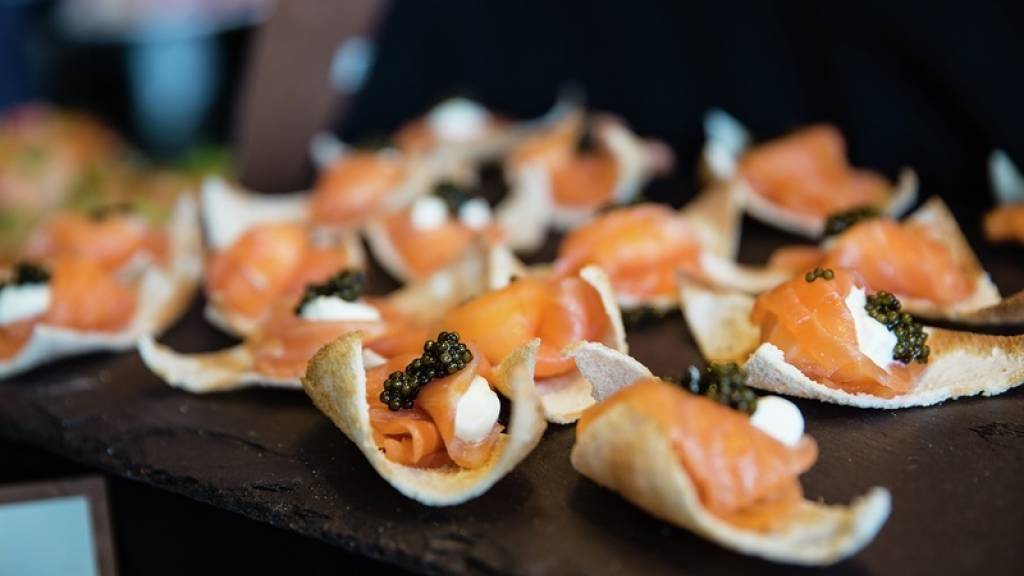 Make Christmas party food easy by choosing dishes that can be prepared well in advance.  
When you're busy cooking Christmas lunch, it's great to have a few classy snacks ready and waiting for guests to nibble whenever they like. It takes the pressure off you, the cook, to have everything ready at once, and grazing on dishes is simply more fun than serving a formal starter course at the dining table.
 We've listed some of our favourite do-ahead Christmas food ideas to get your party started.
How to make gourmet sausage rolls
The best Christmas dinner recipes are a mix of the comfortingly familiar and special-occasion luxe. Good old sausage rolls are almost always welcome and there are several ways you can finesse a basic recipe.
Start with a bowl of high quality pork mince – or whichever meat you prefer. We like to add a couple of handfuls of braised pulled pork pieces to the mince to give extra dimensions of taste and texture.
He'll then mix in something green and tender from the allium family – finely chopped spring onions or chives, say – and fresh herbs such as sage and/or parsley.
Breadcrumbs are another favourite ingredient, although crushed rusks – like the ones fed to babies – give the best result. A lot of people are tempted not to use breadcrumbs or rusks – people think they don't like them – but they keep the meat juicy and make the filling nice and light.
If you are making a large quantity, add a bit of liquid to the filling too, such as an egg yolk. That way you will find it easier to pipe the mixture onto the pastry sheets.
Use homemade puff pastry if you can – this is also something you can make further in advance and store in the freezer. Otherwise make sure you buy all-butter ready-made puff pastry.
Ordinary supermarket ready-rolled pastry is just not as good because of its vegetable fat content. Shop-bought pastry doesn't glaze as nicely as home-made pastry, and it often cracks.
Easy Christmas gravlax
Light, healthy food is always appreciated at this time of year, as a welcome change from all the rich traditional fare.
You may not want to tackle sashimi during the Christmas holidays, because of its demand for exquisite freshness, but gravlax – Scandinavian style cured or "buried" salmon – hits the same note and actually benefits from being made well in advance.
Start with a good quality side of salmon and skin and trim it to remove most of the brown meat from around the bloodline.
Then all you have to do is "bury" it in a baking tray in a mix of 50g coarse salt and 50g sugar. Traditionally this is flavoured with crushed peppercorns and dill but to give a festive spin finely grating the zest of an orange, a lemon and a lime and adding some crushed coriander seeds and/or herbs.
Zest is an amazing way to add a fresh flavour to things. It's being used a lot more than it used to, sprinkling it over fresh chestnuts and truffles, for example.
Cover the tray of buried salmon with cling film, pop a weight on top to keep it evenly compressed and leave it in the cure for 36-48 hours, turning occasionally during the first day.
Once, it's cured, take the salmon from the tray, discard the pickling juices and scrape away the salty seasonings. You can then slice the fish and serve with your favourite accompaniments or wrap the cleaned gravlax in fresh cling film and store it in the fridge for up to two weeks more before serving. 
Surprised how easy that is? You will be!