San Marzano Wines at Union Street Café
Friday 20 May 2016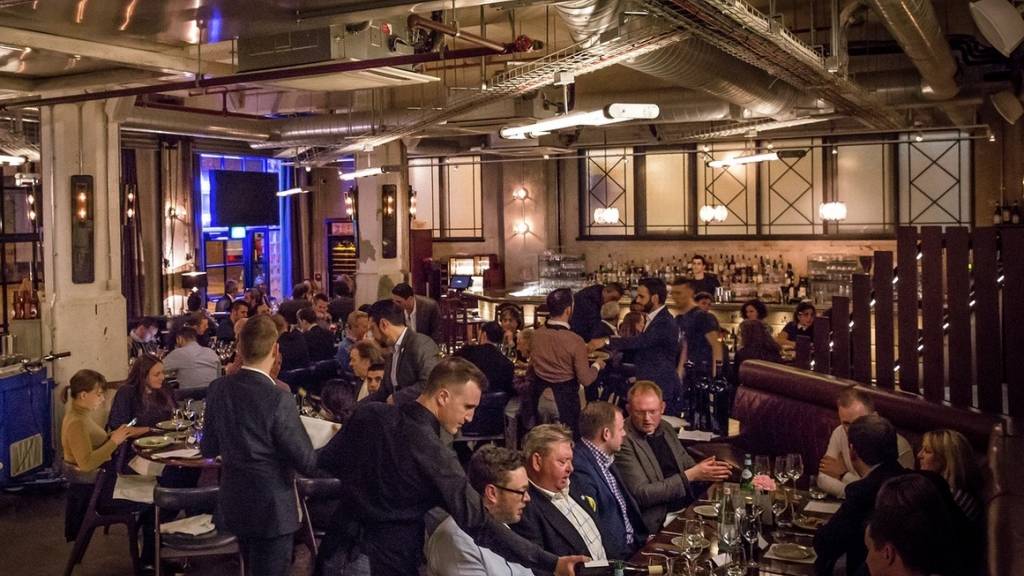 It was a night of la dolce vita when Union Street Café welcomed top UK and Italian chefs to its kitchens to cook a special dinner for frolicking foodies of the wine trade.
The job: improvising dishes to match fabulous Apulian wines including Primitivo, Verdeca and Bianco Salento, all provided by San Marzano Wines.
Puglia, the heel of Italy's boot, is an agricultural region renowned for its vegetables. Love all those antipasti preserves you see in Italian delis? Many of them were born in the area. Two other familiar ingredients for which we have Puglia to thank: orrechiette pasta and burrata, current darling of the cheese world.
But while Puglia is especially associated with a self-sufficient cooking style, often dubbed cucina povera, our chefs' audience was expecting something spectacular.
We were honored to have Michelin-starred chef Salvatore Carlucci from La Barca in Puglia preparing two courses: Mazzara shrimp with raw tomatoes and ricotta, and white tuna with beetroot, figs and caciocavallo cheese cream. Both dishes showed an aspect of Puglian cuisine that deserves greater attention: wonderful seafood – the region's surrounded by water, after all.
Reflecting the Puglian tradition of cooking with whatever is to hand, Union Street Café's head chef Davide Degiovanni produced a garden-fresh risotto of herbs and flowers, while Galvin Bistrot's Tom Duffill took Puglia's agricultural heritage to heart, lightly smoking honey-glazed duck in hay, then serving it with caprino cheese and bittersweet strawberries laced with Tibetan pepper.
Humble beef cheeks have never looked so pretty as when in the hands of former L'Atelier de Joël Robuchon chef Aurelie Altemaire. The succulent meat and rich sauce was swirled with creamy celeriac purée and topped with threads of carrot and crisp onion chips.
To finish, Union Street Café's Stefano de Costanco made a darkly luxurious almond and cocoa tart accompanied with cherries and almond ice cream. This was matched with red dessert wine 11 Filari, one of three intriguingly different wines served during the meal that were made from the Primitivo grape variety.
Want to experience cutting-edge Italian cuisine and fine wines for yourself? Book a table at Union Street Café, Gordon Ramsay's Italian restaurant in Southwark, where our staff would be delighted to help you choose the perfect wine to match your meal.